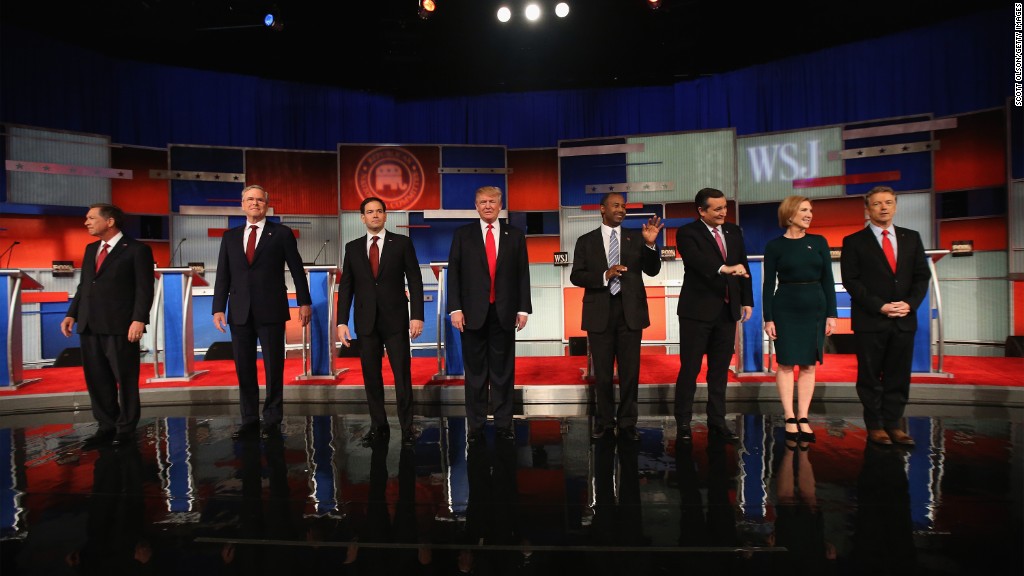 Fox Business Network's turn as a GOP debate host was a success, if only because it didn't seem nearly as chaotic as CNBC's debate two weeks ago.
Most of the online conversation on Tuesday night was about the candidates, not the trio of moderators. Several of the White House hopefuls lobbied for more time but there were no major complaints about Fox's overall handling of the two-hour forum.
While the candidates had frequently and angrily turned on the CNBC moderators, they repeatedly praised questions from the Fox Business moderators as "terrific" or "great."
The Republican National Committee also gave Fox a thumbs up for its production. RNC chief strategist Sean Spicer said the debate "should be a model going forward."
That's a stark contrast with CNBC — but maybe also a low bar. After the last debate, RNC chairman Reince Priebus said CNBC should be "ashamed."
So the pressure was on Fox Business, particularly on its three prime time moderators,Maria Bartiromo, Neil Cavuto, and Gerard Baker. Cavuto set a very different tone at the beginning by asking Donald Trump about calls for a higher minimum wage. He asked, "Are you sympathetic to the protesters' cause, since a $15 wage works out to about $31,000 a year?"
CNBC's first question was about each candidate's "biggest weakness."
Related: Fox News plans GOP debate four days before Iowa caucus
The Fox moderators mostly stayed above the fray, though there were a few moments when they seemed to almost lose control of the debate stage.
Candidates routinely ignored the Fox bell that was meant to cut off long answers, almost to the point of parody. Other times, they stopped candidates from actually debating and changed the subject, causing frustration among journalists in the press filing room who wanted to see more back-and-forth. (In that regard, the second hour was more satisfying than the first.)
Aides to four of the eight candidates said they had no major objections to the moderators' questioning. Ben Carson even said to Cavuto in a post debate interview, "I can say the candidates are very happy with you guys."
Donald Trump, who has raged at moderators he hasn't liked, told Cavuto, "You did a really elegant job, the three of you."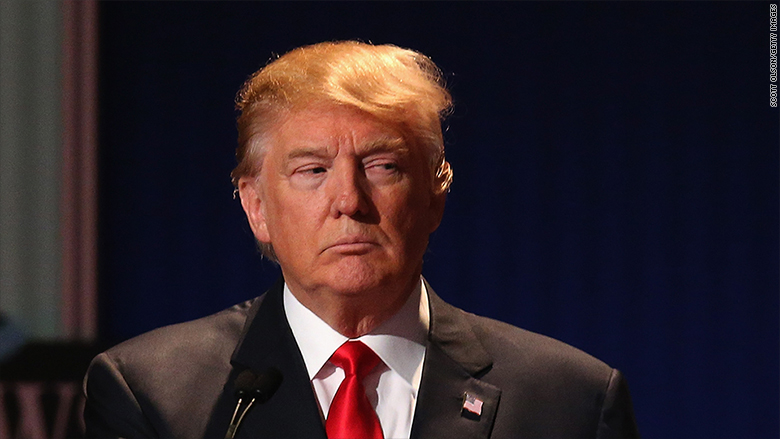 It left some journalists who live-tweeted the debate thinking the questioning was too safe and soft.
At one point, referring to Fox's leniency with time limits, Adam Nagourney of The New York Times asked, "Have the moderators left the stage?"
If portions of the debate were a snooze for some spectators, it's because Fox did lean heavily on economic policy substance — with a couple detours into foreign policy — and only briefly brought up recent controversies.
Related: Maria Bartiromo hopes GOP debate 'lets world know what Fox Business is'
"Fox Business moderators deserve some credit for getting into the policy weeds, where Trumps and Carsons wither," the Financial Times' U.S. columnist Edward Luce wrote.
Unsurprisingly, Fox's owner Rupert Murdoch was happy with what he saw. "Great debate," Murdoch tweeted. "All did well, Carson, Bush, others did well, perhaps Rubio best of all. With all doing well Trump did not stand out like past."
Television ratings for Fox's debate will be released on Wednesday. A Fox Business spokeswoman had no immediate information about how many people watched via the network's Internet live stream.