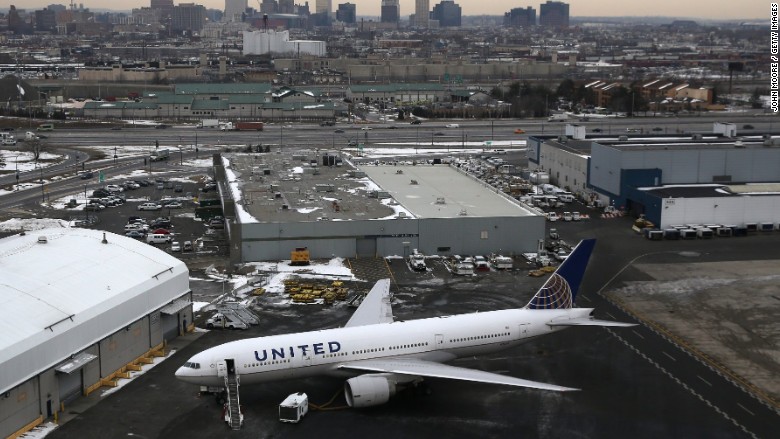 The Justice Department has tried to block a deal between United Continental and Delta Air Lines, which would give United a monopoly at New Jersey's Newark Airport.
In a statement on Tuesday, the DOJ revealed that it filed a civil antitrust lawsuit against United (UNITED CONT) in an effort to stop the deal.
The DOJ said that United already dominates other airlines at Newark, and that the deal with Delta (DAL) would give the airline an unfair amount of slots for takeoff and landing.
It added that the deal would reduce competition, leading to more expensive fares and fewer alternatives for the 35 million travelers who pass through Newark airport every year.
Related: United, in turmoil, reports drop in revenue
"A slot is essentially a license to compete at Newark," Assistant Attorney General Bill Baer said. "United already holds most of them, and as a result, competition at Newark is in critically short supply."
The deal would give United 24 more slots, which would increase what Baer called United's "Newark premium."
The DOJ statement said that Newark airfares are among the most expensive in the country, and that United's service at Newark "ranks among the worst." United currently controls 73% of the available slots at Newark -- 10 times more than any competitor.
Because demand for airport slots at high-traffic airports is so high, the DOJ has attempted to limit control of them.
In 2013, American Airlines (AMERICAN AIR) and US Airways faced opposition from the DOJ when they tried to merge. The DOJ only allowed the merger to proceed after the airlines agreed to give up a certain number of slots at seven high-traffic airports.