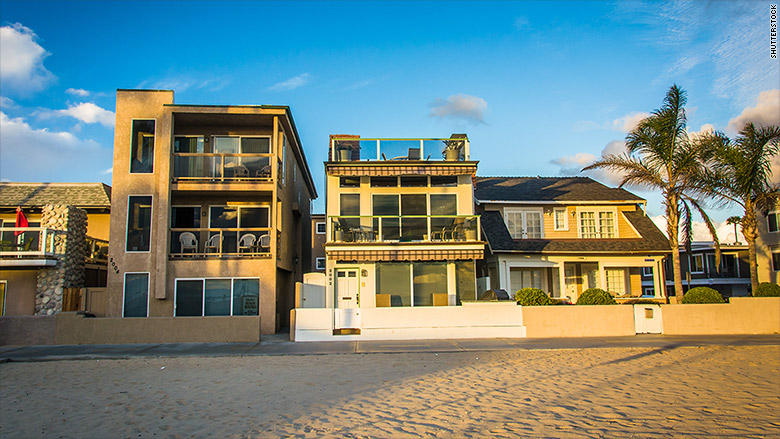 A piece of the American Dream can cost anywhere from $75,000 to $2.3 million. It all depends on where you live.
Newport Beach, California, is the priciest place to live with the average list price for a four-bedroom, two-bathroom home at $2,291,764, according to a new report from Coldwell Banker Real Estate.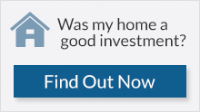 The average listing price for a four-bedroom, two-bathroom home nationwide is $302,632, but buyers can snag one for under $135,000 in all 100 of the most affordable markets. At the other end of the spectrum, the 28 most expensive markets have an average listing price of at least $1 million, the report found.
Related: Buy (or sell) your home ... without a real estate agent
In Cleveland, Ohio, which is the most affordable market, the average sale price is $74,502 -- 30 times less expensive than a home in Newport Beach.
When it comes to affordability, Middle America dominates with 45% of the most affordable markets located in the Midwest.
"Many of these markets were the very first to go into a housing correction," said Budge Huskey, president and CEO of Coldwell Banker Real Estate. "These areas have had a long way to recovery, they are still doing so."
Though half of the 100 most expensive housing markets in the U.S. are located in California, it's still not the most expensive state to buy a home. That honor goes to Hawaii, followed by Massachusetts, according Huskey.
Related: Looking to buy a home? Here's your guide
While the booming tech industry caused home prices to explode in many areas in California, especially in and around Silicon Valley, Huskey pointed out many markets are still affordable in the state. "You can drive 30 to 45 minutes outside these areas and be in a very different price point."
Here are the most and least expensive housing markets in the U.S., according to Coldwell Banker:
Most Expensive:
Newport Beach, Calif. ($2,291,764)
Palo Alto, Calif. ($2,066,600)
Saratoga, Calif. ($1,979,218)
Cupertino, Calif. ($1,659,297)
Los Gatos, Calif. ($1,569,615)
Arcadia, Calif. ($1,541,406)
San Mateo, Calif. ($1,463,455)
Sunnyvale, Calif. ($1,447,411)
Orono, Minn. ($1,384,270)
Redwood City, Calif. ($1,367,350)
Least Expensive:
Cleveland, Ohio ($74,502)
Riverdale, Ga. ($79,223)
Wilkes-Barre, Pa. ($79,480)
Detroit, Mich. ($81,616)
Alma, Mich. ($90,523)
Gloversville, N.Y. ($91,406)
Euclid, Ohio ($92,550)
Hastings, Fla. ($95,267)
Flint, Mich. ($95,482)
Lithonia, Ga. ($95,750)