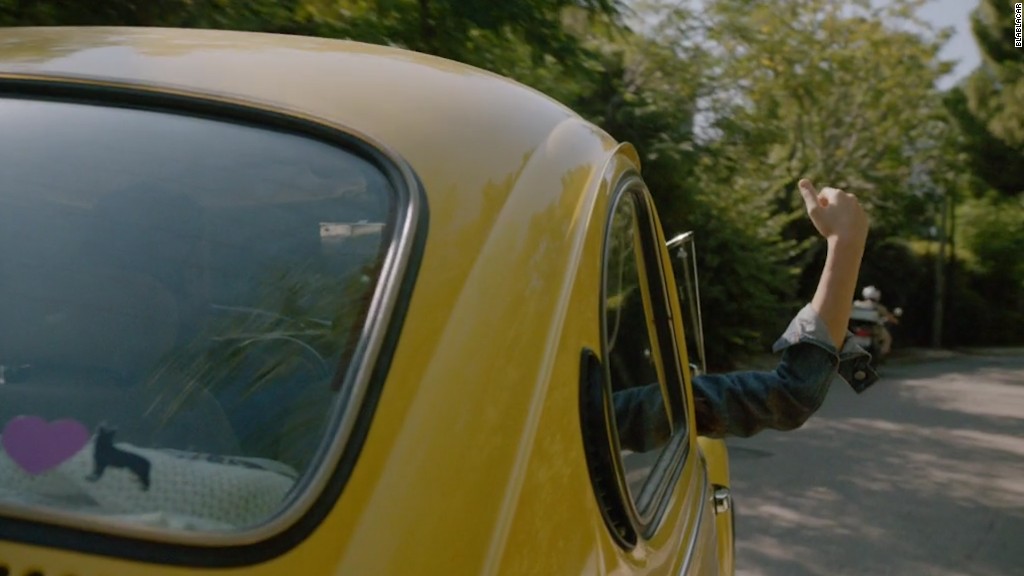 "Ridesharing" has become a buzzword these days.
But the majority of "ridesharing" startups are essentially offering alternatives to taxis -- users aren't actually sharing rides.
A French startup called BlaBlaCar is an exception.
Call it hitchhiking for the digital age. BlaBlaCar doesn't use contract workers or employ its drivers. Rather, it connects everyday people who are going long distances. Drivers charge riders a few bucks for gas in exchange for a lift on a trip they're already taking.
BlaBlaCar has 20 million members in 19 countries who use it as a cost-effective alternative to train travel or solo driving.
People can set their preferences for chattiness (on a scale of "bla" to "bla bla" to "bla bla bla"), smoking, pets and music taste. (There's also a "ladies only" option for women who prefer to just ride with or drive other women.) A photo, brief bio and ratings from members help others decide who they want to ride with.
"The only way to enable travel very cheaply is to open up the cars," said BlaBlaCar cofounder Nicolas Brusson.
The impetus for BlaBlaCar dates back to 2005. That's when Frédéric Mazzella, CEO and cofounder of BlaBlaCar, needed to get from Paris to Vendée in the west of France for Christmas. Trains were full, but there didn't seem to be another alternative. The first version of the site went live one year later.
Today, the company is valued at $1.6 billion and is France's only "unicorn" (what Silicon Valley calls companies valued at $1 billion or more).
BlaBlaCar is not on-demand, but it is last minute: Drivers typically publish ride routes two or three days before a trip.
Rides generally cost 10 cents per mile, which prevents drivers from turning a profit. The average BlaBlaCar ride distance is 200 miles, said Brusson, which costs a passenger about $21.
BlaBlaCar takes a 10% to 15% cut. Because none of the drivers work for BlaBlaCar (it acts as a platform instead of a service), it is able to skirt regulatory issues that companies like Uber have faced.
Brusson said that when BlaBlaCar enters new markets, it typically acquires the local competition and has them run the operation in that city.
BlaBlaCar isn't in any rush to enter the United States -- despite Uber's announcement last week that it was adding a pilot program in San Francisco for long-distance rides.
"The economics aren't as compelling as other markets," he said. The cost of gas tends to be cheaper in the U.S., which means people are less inclined to need additional passengers to help pay for a ride. "We rushed into countries like India, Turkey and Mexico ... the U.S. isn't as urgent."
Brusson said they will open up operations in Brazil in December. Come 2016, the focus will be on Latin America and Asia.