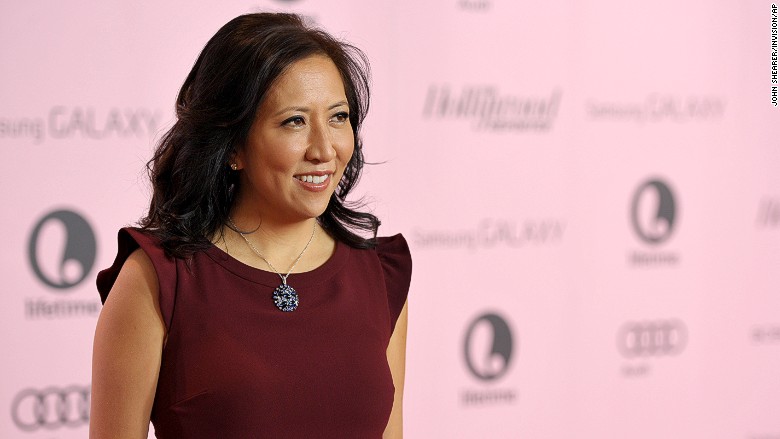 The Hollywood Reporter and Billboard will no longer rank women on annual media "power" lists, top editor Janice Min says.
"Right here, right now, the moment feels wrong to host a female cage match," Min wrote in an editor's note that will be published on Wednesday.
Min, who is herself one of the most powerful people in Hollywood, described herself as "a female editor covering an industry that, in terms of gender, remains persistently stuck, not unlike the frozen-in-amber faces one sees strolling Rodeo Drive."
Related: Lena Dunham's newsletter will start selling ads in a pact
The change comes at a time when gender disparities in pay and treatment are at the forefront in Hollywood.
Actress Jennifer Lawrence recently penned a much-talked-about essay titled "Why Do I Make Less Than My Male Co-Stars?"
The Hollywood Reporter launched its "Women in Entertainment Power 100 list" in 1992.
Min, who took over in 2010, said she has had a "nagging sense" that the rankings are problematic.
Related: Playboy to eliminate nude photos from the magazine
"I've come to believe that something as simple as our ranked women's lists contributes to keeping that sense alive, that we accidentally created a beauty pageant of brains where only one woman gets crowned," she wrote. "Some women have publicly cried upon seeing their rankings. That is funny to some people. But it's depressing as hell to me."
Min indicated that the magazine will instead list annual "classes" of power women in The Hollywood Reporter and Billboard.
"There still will be designations for executive woman of the year at both titles and other marks of distinction to be revealed," she wrote. And there will be a new ranked list mixing both men and women in entertainment.
Min also issued a challenge to "the groups of women we cover, who create content, who move billions of dollars of business, to work together. To hunt as a pack. And for those who can, to take a leadership role in addressing the gender issues that we both unconsciously and willfully ignore."