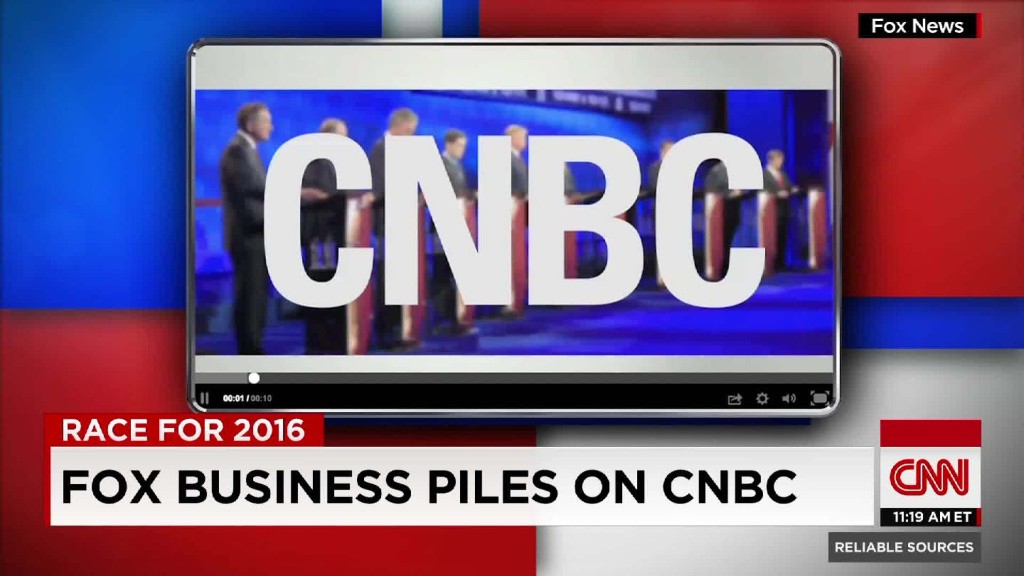 Three leading Republican presidential contenders rejected calls for a $15 minimum wage during Tuesday's debate. That's not exactly what fast food workers wanted to hear, but they're happy to be part of the discussion.
Donald Trump, Ben Carson and Marco Rubio all said they would not hike the minimum wage to $15, the level wage activists say is needed to survive and support a family.
"I hate to say it, but we have to leave it the way it is," Trump said. "People have to go out, they have to work really hard and they have to get up to that upper stratum. But we cannot do this if we are going to compete with the rest of the world."
Rubio and Carson argued that a higher minimum wage would backfire and result in more joblessness.
But Jihad Williamson, a McDonald's worker who is part of a group called Fight for $15, said the mere fact that Republican candidates were talking about the minimum wage was a victory.
"When fast-food workers first went on strike three years ago in New York City, most people gave them no shot to win," Williamson said in a statement. "Now, in the first question of the Republican debate, candidates were forced to respond to our calls for $15 and union rights because there's a growing understanding in America that $15 an hour is what American workers everywhere need."
Williamson said that tens of millions of fast food workers are a powerful voting bloc, and candidates should "come get our vote."
Fight for $15 helped organize strikes by minimum wage workers in cities across the country on Tuesday. Fast food companies such as McDonald's (MCD), Burger King, Wendy's and KFC were among the companies targeted during the strike, while home care and child care workers also participated.
The Obama administration has been pushing for a more modest increase in the minimum wage to $10.10 an hour, but has been unable to get that through Congress.
Many states and cities are raising the minimum wage on their own, but few have reached the $15 level sought by protesters.
Walmart (WMT), the nation's largest employer which has been that target of wage protests in the past, has also boosted employee pay. McDonald's hiked the wages for 90,000 workers at company-owned stores, but most McDonald's locations are owned by franchisees who set their own pay rates.
- Chris Isidore contributed to this report