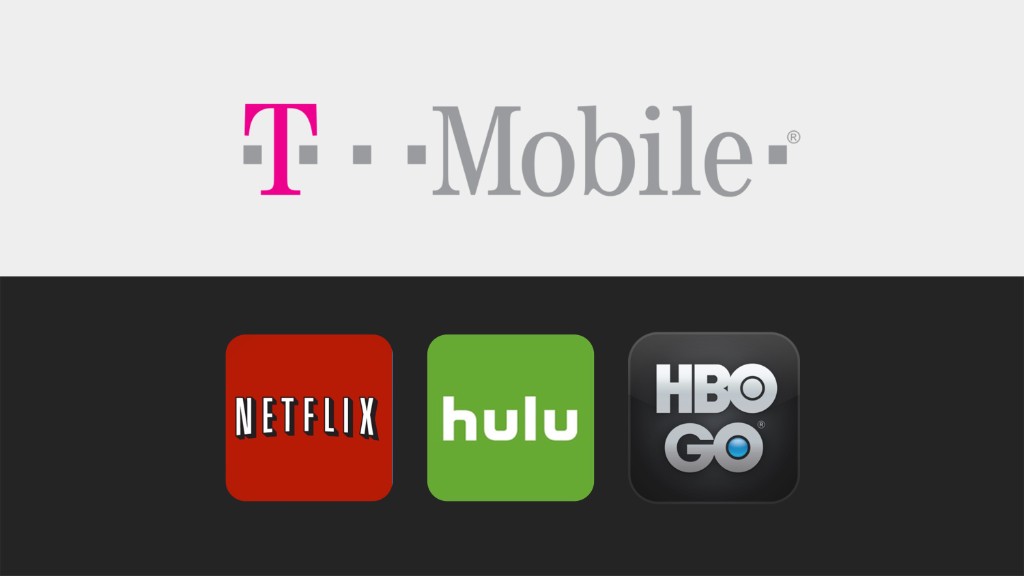 Amid all the hoopla about T-Mobile cutting deals with Hollywood, you might have missed one little tidbit: T-Mobile has hiked prices on its unlimited data plans.
Starting November 15, T-Mobile will charge $95 a month for unlimited data plans, up from the current $80.
Unlimited customers will get a bit more for that extra money: T-Mobile is doubling the amount of "hotspot" data unlimited customers can use, upping the limit from 7 GB to 14 GB. Customers can use that 14 GB to turn their phones into Wi-Fi hotspots, connecting their laptops or other gadgets to the Internet. When they blow past 14 GB of data their speed will be throttled down until their next billing cycle.
But that's a lot of money for a hotspot feature.
"Delivering unlimited LTE plans is expensive as data usage skyrockets, so we're updating Simple Choice to reflect today's usage patterns," said Clint Patterson, spokesman for T-Mobile.
T-Mobile (TMUS) also raised prices for some of its family plans. For example, the company is currently offering two people 10 GB of data each for $100. That deal will cost $120 as of November 15.
And T-Mobile will charge more for some individual plans as well -- though it doubled the amount of data customers will be able to use each month. The nation's third-largest carrier will begin charging $65 for 6 GB of data each month and $70 for 10 GB of data. Currently, T-Mobile charges $60 for its 3 GB plan and $70 for its 5 GB plan.
Many T-Mobile customers will be better off with the carrier's new plans, however. For example, the company's base $50 plan will come with 2 GB of data starting on November 15, instead of today's 1 GB of data.
Related: T-Mobile will no longer count video streaming against data plans
Colby Synesael, an analyst for Cowen & Co., said the price hikes will help pay for T-Mobile's new "Binge On" deal. Binge On, announced Tuesday, gives all T-Mobile customers the ability to watch as many movies and TV shows as they want on a handful of streaming media services without the data counting against their limits.
Synesael noted that the Binge On plans will only be available to customers with 6 GB plans or higher, which could entice the more than one-third of T-Mobile customers with the base plans to upgrade.
But customers who already have higher data plans that qualify for Binge On might go over their monthly data limits less often, since streaming video no longer counts against their data plans. More than 10% of T-Mobile customers paid to upgrade their plans because they went over their monthly limits last quarter, according to Cowen & Co.
The higher priced plans and incentive to upgrade to higher tiers could more than offset the lack of data overages, Synesael believes. Binge On could also help T-Mobile add customers, but Synesael said it's difficult to quantify how many people will switch to T-Mobile as a result of the streaming video offer.
And there's one other hidden benefit of Binge On, at least for for T-Mobile: Customers will only be able to watch videos in 480p quality, which is "standard definition," as opposed to HD. Most streaming video is currently offered in 1080p HD. Since half of T-Mobile's overall network traffic is made up of HD video, Synesael estimates that Binge On could cut T-Mobile's total traffic by one-third.
That would serve as a huge cost-savings for the carrier, which spends billions of dollars each year upgrading its network to add capacity.