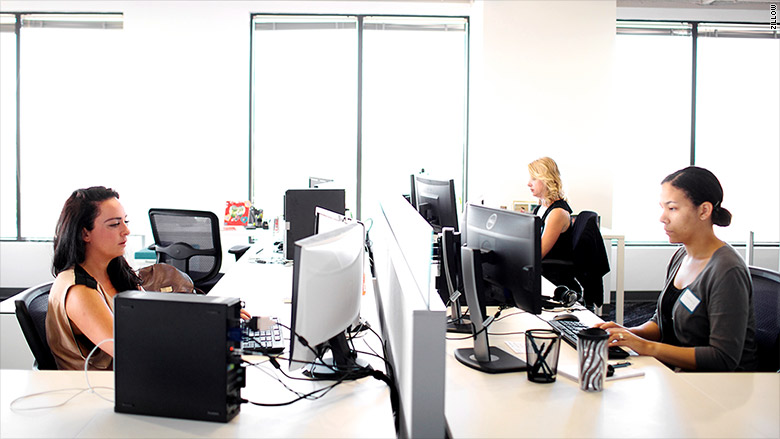 New moms at Zillow will soon get four months of paid leave and $1,000 to spend on their new bundle of joy.
The Seattle-based real estate marketplace extended is parental benefits to offer new moms 16 weeks of fully-paid leave following the birth of a child, up from 12 weeks of partially-paid leave. New dads, which used to get no paternity leave, can now take eight weeks at full salary. Adoptive parents also get eight weeks of paid leave.
"We want to support and do everything we can to help employees grow their careers and families and make it easier to balance both," said Amy Bohutinsky, chief operating officer at Zillow (ZG).
The company will also give all parents a $1,000 Amazon gift card. "We know it's expensive to have a new baby ... we want to help you through this period in life."
All full-time workers are eligible for the increased benefits, which go into effect at the start of 2016. Parents expecting a child in the fourth quarter of 2015 can also take advantage of the new leave benefits.
Zillow, which has more than 2,300 employees, has been paying to ship new mothers' breast milk home when they're on business trips since 2010, and has had a discretionary vacation policy since June.
Many companies -- particularly those in the tech sector -- have been enhancing their parental benefits recently. Earlier this month, Amazon (AMZN) beefed up its benefits offering new moms 20 weeks of paid leave. The company also introduced a new parental leave sharing program and a temporary flexible return to work schedule.