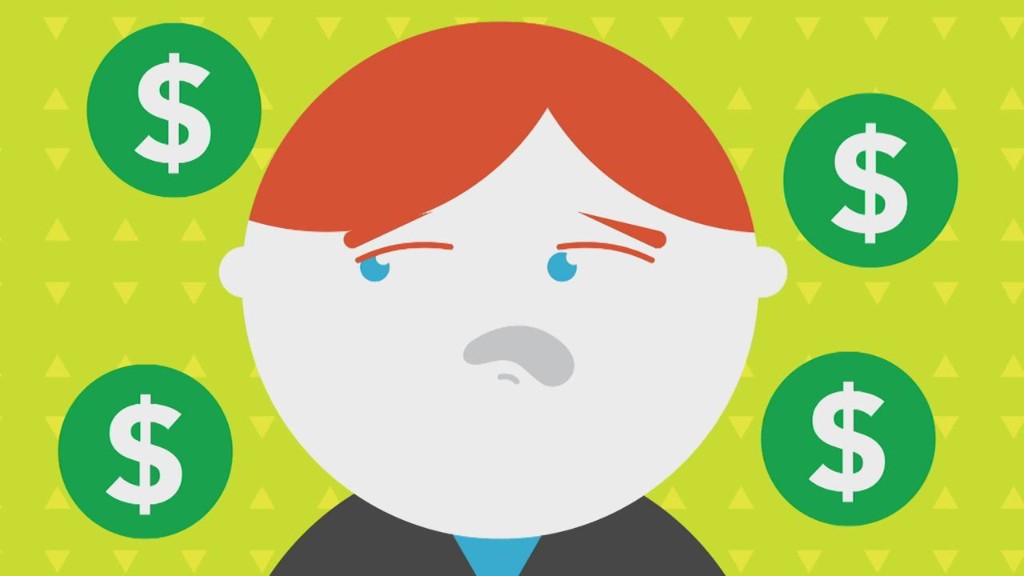 Thank God it's Friday. This week has been a bruiser for stocks.
The Dow has shed 665 points over the week. The stock slide started last week along with the return of worries that have plagued the market for months. Its the worst week for the Dow since late August when it briefly plunged 1,000 points.
Here's a summary:
1. Chances of a Fed rate hike in December surged after last week's strong jobs report.
2. A Fed rate hike will in turn strengthen the dollar, putting pressure on companies that sell products overseas or to tourists.
3. A strong dollar also keeps a lid on oil prices, which are now drifting back down to $40 a barrel.
New data Friday, only exacerbated some of the worries. The holiday shopping season is just getting underway and American shoppers don't appear that giddy to spend: U.S. retail sales rose a meager 0.1%, below expectations.
Both the Dow and the S&P 500 are back in negative territory for 2015. Many experts had hoped that stocks would finish the year up and rally towards the end of the year.
Even CNN's Fear & Greed Index has retreated from "greed" territory just a couple of weeks ago and is heading towards "fear."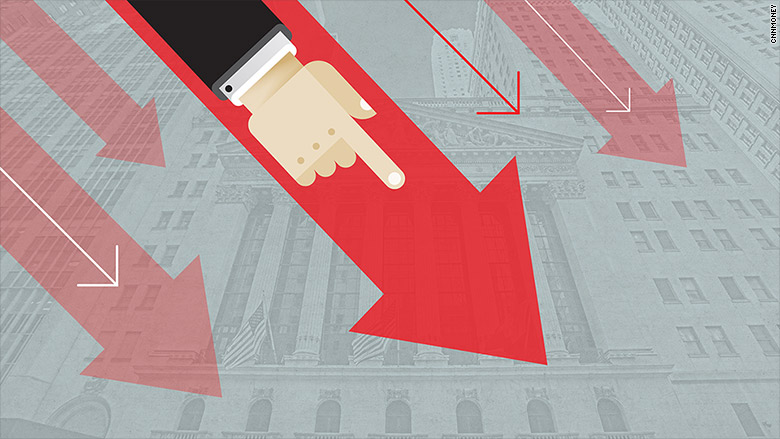 Goods jobs report = Fed rate hike
Related: Fed to America: higher interest rates are coming
"There's a lot of headwinds out there and the [October] jobs number reinforced all of them," says Michael O'Rourke, chief market strategist at JonesTrading, a firm in New Jersey.
Last week's monthly jobs report was the best of 2015. The U.S. economy added 271,000 jobs in October, the unemployment rate dropped to 5% and wage growth finally picked up steam.
But for stocks, good jobs numbers at least in this case translated to bad news.
For one, higher wages pinch profit margins at companies. Walmart (WMT) has already cited wages as the reason why it cut expectations for all of next year.
More importantly, a strong labor market helps the Federal Reserve justify the case for raising its key interest rate in December. It would be the first rate hike in almost a decade, and rates have been at zero since December 2008.
Higher interest rate from the Fed raises the cost of business for many companies -- also not welcome news for stock market investors.
Several top Fed officials this week kept hinting at the likelihood of a rate hike at the next meeting. Just last week, Fed chief Janet Yellen, said that a December rate hike is a "live possibility."
Dollar likely to get stronger, hurt Corporate America
Related: Why Europe will cut rates as the Fed hikes
The increased speculation this week around the Fed's rate hike -- other global events -- do one more thing: they strengthen the U.S. dollar.
The dollar has rallied much over the past year and picked up some more steam after last week's jobs report. One euro is now worth $1.07, versus $1.09 last week. A year ago one euro fetched $1.27.
The eurozone -- a group of 19 countries -- also on Friday reported weak economic growth that will likely prompt the European Central Bank to pump more cash into the continent's economy and keep interest rates near zero.
It will likely cause the dollar to gain even more value against the euro.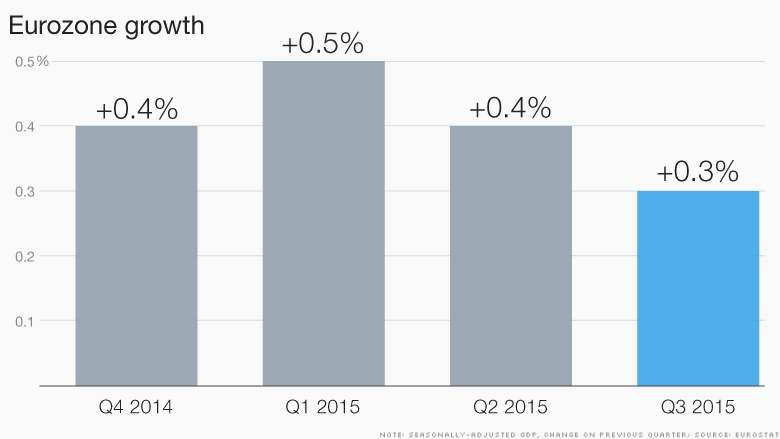 That not good news for Corporate America. On Thursday, Nordstrom (JWN) lowered its outlook and reported weak earnings. Its stock tumbled 17% Friday after the retailer said the strong dollar is keeping away foreign tourists that shop at its landmark stores.
Other big retail chains -- Macy's (M), Walmart (WMT) and Kohl's (KSS)-- also lowered their outlooks for the rest of the year on expectations of a gloomy holiday sales season.
The dollar's potential rallies going forward will all depedn on how much and how fast the Fed hikes, as well as how much cash the ECB pumps into its economy, says Russell Price, senior economist at Ameriprise Financial.
Oil prices fall again
Related: More jobs and higher wages: time to worry investors?
The dollar is also hurting oil prices.
Oil began the week at $44 a barrel. But by Friday afternoon, it hit $40.80.
There's no secret that the world is facing an oil glut, but the commodity is also priced in dollars. That means if the dollar appreciates it makes oil more expensive for importers. Oil prices usually respond by falling.
While the overall drop in oil prices has slowed down exploration and cut investments in new rigs, there is still 25% more oil in supply right now than the typical level, says O'Rourke. High supply and a strong dollar won't help oil prices rally.
Overall, this week's market turmoil could be a sign of things to come, some say.
Thank God its Friday -- you could say that again.
"No doubt investors are looking forward to the weekend," says Timothy Anderson, managing director at MND Partners in New York.
But Anderson warns that the anxieties will return next week.