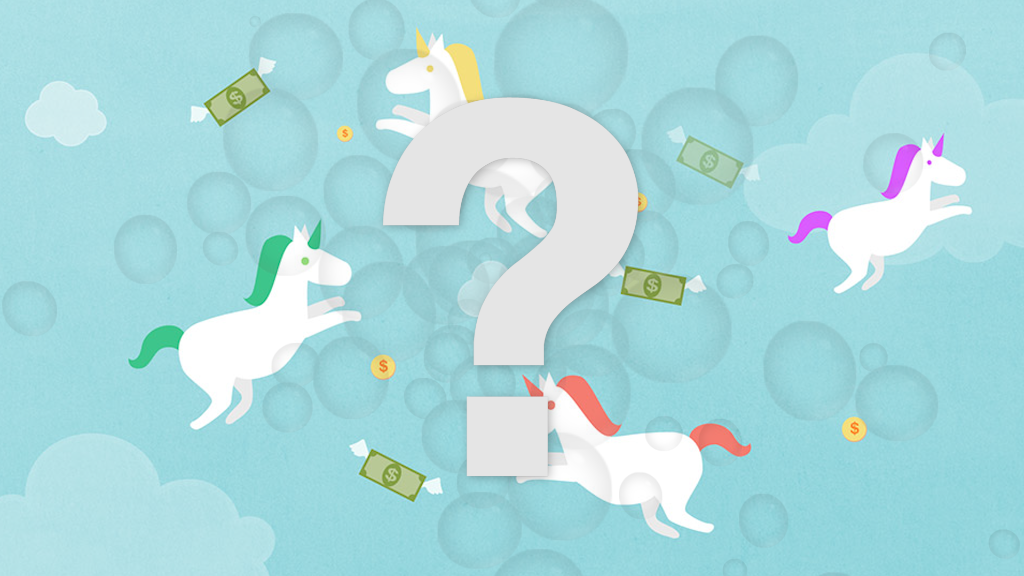 Investors are suddenly feeling nervous again. That makes this coming week an interesting -- and perhaps tumultuous -- time for two risky, mobile tech companies to go public.
Match Group (MTCH), which owns online dating sites Match, Tinder, OKCupid and PlentyofFish, is set to be partially spun off by parent company IAC (IACI), the Internet conglomerate controlled by media mogul Barry Diller. IAC will still own a majority of Match.
Square (SQ), the mobile payment startup founded by Twitter (TWTR) CEO Jack Dorsey, will debut on Wall Street too.
Both companies are expected to price their offerings on Wednesday night and begin trading on Thursday.
Match has set a price range of $12 to $14 a share for its IPO and plans to sell 33.3 million shares. At the $13 midpoint of its price range, it would raise $433 million and have a market value of $3.2 billion.
Square's initial price range is $11 to $13 a share. Square will sell 27 million shares. It would raise $324 million at $12 a share and be worth nearly $4 billion right out of the starting gate.
Related: Square IPO may signal that tech startups are overvalued
That's a steep discount to the $6 billion that Square was valued at when it last raised money from private investors a little more than a year ago.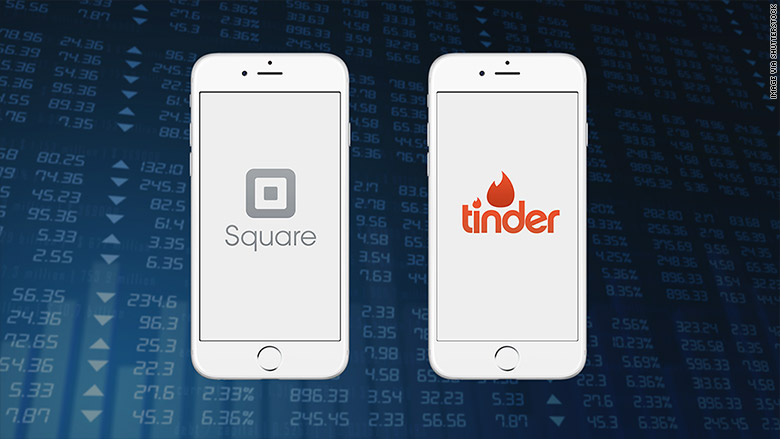 So how will Match and Square do?
Each company is pretty well-known and has a certain amount of sex appeal. Literally, in the case of Match.
But investors have been shunning IPOs from the classes of 2014 and 2015 as of late.
Looking for love in all the wrong places?
Alibaba (BABA), El Pollo Loco (LOCO), GoPro (GPRO), Fitbit (FIT), Etsy (ETSY) and Shake Shack (SHAK) are just a few Wall Street newcomers that have plunged from their highs. Some of these stocks have even become "busted" IPOs -- meaning they've fallen below their initial offering price.
That's a fate that has befallen Dorsey's Twitter, which went public in November 2013 at $26 and now trades for around $25.70.
Related: GoPro is grounded, crashes below IPO price
Grocery chain Albertsons has shelved its IPO for the time being. Online mortgage company LoanDepot postponed its IPO on Friday.
Payments processing giant First Data (FDC) had a lackluster debut. So did Pure Storage (PSTG), which like Square is a so-called unicorn, a venture-backed startup with a valuation of more than $1 billion.
That may make it tough for Match and Square to enjoy a big, first day pop.
Related: Biggest IPO of the year is a dud
Match is probably the safer long-term bet though. It is profitable. Revenues rose 16% in the first nine months of 2015 compared to the same period a year ago and are on track to top $1 billion this year.
That success has been driven largely by people swiping right and left on Tinder. Match said that Tinder now has the most monthly active users of all its dating brands.
The company's competition is relatively small as well, coming from companies like privately-held eHarmony and Zoosk as well as JDate and ChristianMingle owner Spark Networks (LOV).
But Square doesn't have it so easy. It is competing with the titans of tech. Apple (AAPL), Google (GOOGL), Facebook (FB) and Amazon (AMZN) all want a slice of the mobile payments pie. So does pure play PayPal. (Say that five times fast.)
In fact, shares of PayPal (PYPL) plunged this week on reports that Apple is expected to launch a peer-to-peer payment service that would compete with PayPal's Venmo. Square also has a Venmo rival called Square Cash.
Square, unlike Match, is continuing to lose money.
But its revenues are growing much more rapidly than Match's. They were up 50% from a year ago.
Related: Deal with Starbucks was costing Square a lot of money
And Square may start to bleed less red ink next year once its unprofitable partnership to process transactions with Starbucks (SBUX) ends.
Still, as long as Dorsey continues to remain CEO of both Square and Twitter, he will face questions about how he can effectively manage the two. It would be one thing if Twitter was doing well and required less of his attention.
But the CEO of another company that bravely went public Friday has some advice for Square and Match. Don't worry about the Dow, S&P 500 and Nasdaq.
"Market timing! You can't do it. We knew that we were ready as a company to go public. So let's go for it. It could be worse next month or next year," said Josh Coates, CEO of Instructure (INST), an educational software firm.
The stock rose 12.5% Friday. Not bad considering that the broader market was down more than 1% for the second day in a row.