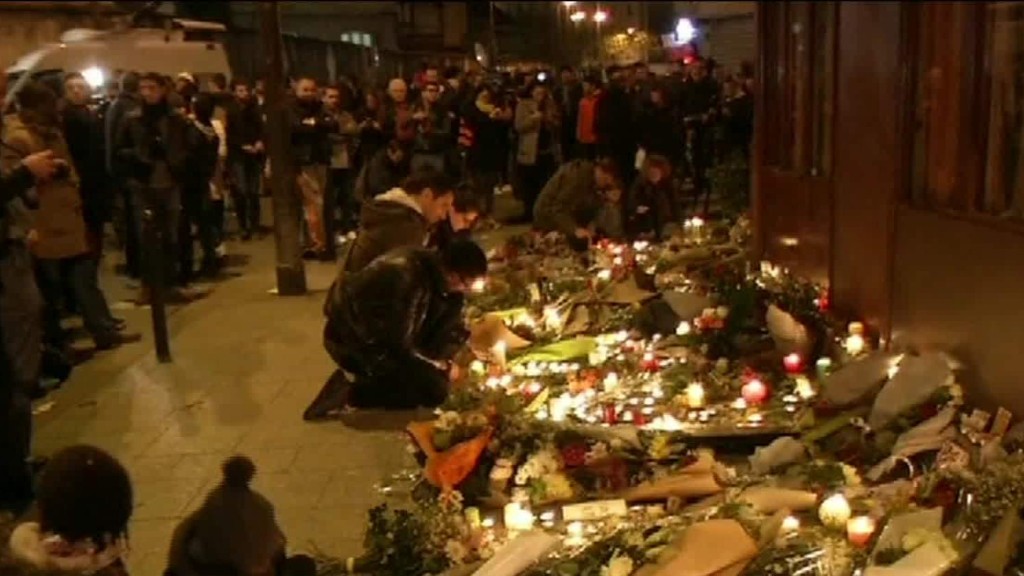 The French tourism sector could see a significant short-term hit as President Francois Hollande announced plans to introduce a state of emergency across the country for the next three months following the deadly terrorist attacks in Paris.
The country is considered the world's top tourism destination, bringing in more than 80 million visitors each year. Tourism supports roughly 10% of jobs across the nation, either directly or indirectly, according to data from the World Travel & Tourism Council.
Paris is the third most popular city for tourism in the world, welcoming an estimated 16 million visitors who spend nearly $17 billion each year, according to travel data from MasterCard.
"If there is a state of emergency... then I think it's fair to say that it will affect tourism," warned David Segel, a London-based travel agent and managing director at West End Travel. He said people may be concerned that possible curfews and rules for public spaces will cramp their holiday plans.
However, Segel said none of his travel clients have canceled their trips to France since the Paris terror attacks ripped through the capital city on Friday. He still plans to attend a conference in Paris next month.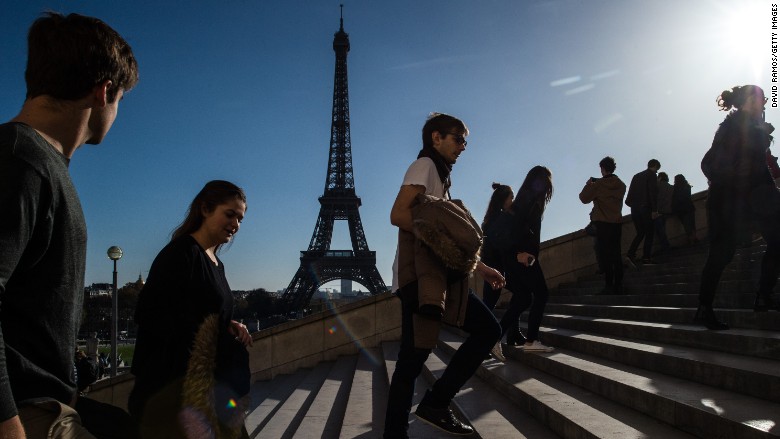 Euromonitor International predicts that Paris will continue to draw in visitors, though some people are bound to rethink their travel plans and choose other European destinations instead of French cities.
Business travel, in particular, could be hit hard, said Euromonitor International's head of travel research, Caroline Bremner.
"Paris has a relatively large share of business travelers, accounting for 38% of international arrivals in 2014, and the corporate business segment is much more sensitive to security risks than the leisure sector," she said.
Nevertheless, an upcoming UN global warming conference is still slated for Paris at the beginning of December. The event will be held at Stade de France, which was one of the six sites targeted by terrorists on Friday.
Experts predict long-term damage to the tourism industry should be limited, despite the fact that this is the second terrorist attack in Paris this year. Attacks on the magazine Charlie Hedbo and other Parisian locations in January left 16 dead.
"Previous large-scale terrorist attacks in major European capitals -- Madrid in 2004 and London in 2005 -- have had a limited impact on overall tourism to the country," the World Travel & Tourism Council said in a written statement. "In the case of Madrid, arrivals to Spain recovered to pre-bombing levels within weeks, and in the case of London there was no notable impact on tourist arrivals to the U.K. at all."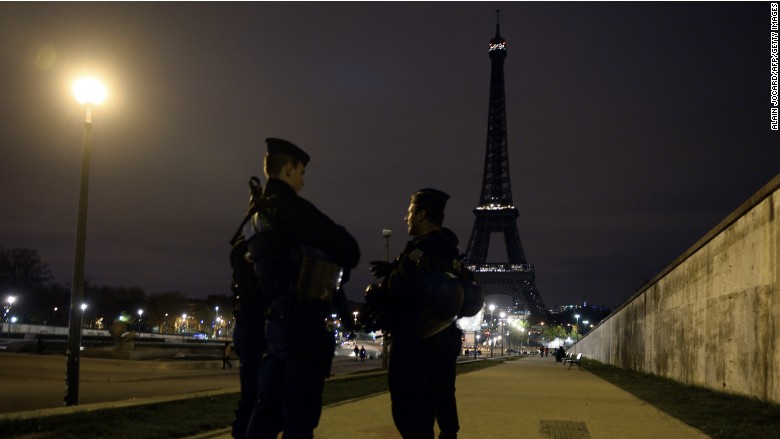 Trading in global tourism, airline and travel companies took a hit on Monday as investors got their first chance to react to the Paris attacks.
The worst affected firms were Air France-KLM (AFLYY) and French hotel group Accor (ACCYY), which saw shares drop by about 6% and 5%, respectively.
Other companies including Delta Air Lines (DAL) and TripAdvisor (TRIP) were also declining in U.S. trading.