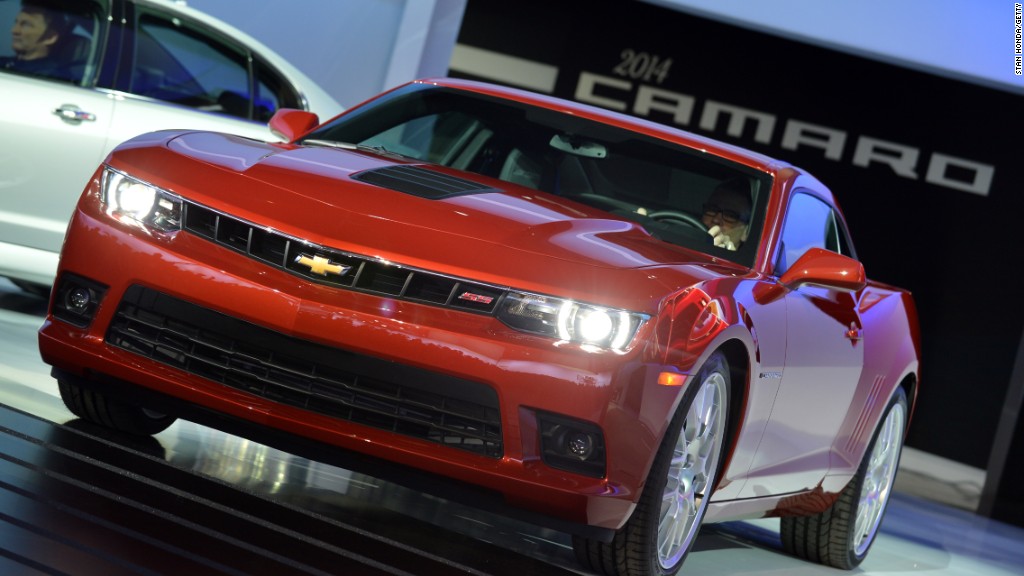 Chevrolet's a winner! The Chevy Camaro has been named Car of the Year by Motor Trend magazine, while the company's Colorado model picked up Truck of the Year honors.
The magazine's staff picked the Camaro, made by General Motors (GM), out of a lineup of seven finalists, including the Audi TT, BMW 7 Series, Honda Civic, Mazda MX-5 Miata, Mercedes-Benz GT S and Toyota Mirai.
The Camaro "is one of the finest driving vehicles in the world at any price, though its price is well within reach of the average consumer," said Edward Loh, editor-in-chief of Motor Trend.
The newly redesigned Camaro is at least 200 pounds lighter than the previous model. It's available with three engine choices: a turbocharged 275-horsepower four-cylinder engine, a 335-horsepower V-6 and a 455-horsepower V-8.
It's a car "built for driving enthusiasts," Motor Trend said in a statement.
Related: This vending machine dispenses cars
The Chevrolet Colorado marks General Motors' re-entry into the mid-size truck market, an arena that Ford (F) and Fiat Chrysler (FCAM) had abandoned. The new Colorado, and the closely related GMC Canyon, have been sales winners for GM.
This marks the second year the Colorado has won the magazine's top award. For 2016, the truck offers a new four-cylinder diesel engine that gives the truck strong pulling power and still allows for highway fuel economy of 31 miles per gallon.
Motor Trend also named the Volvo XC90 SUV of the Year.
The Volvo XC90 is a big, three-row crossover SUV powered by a small, 2.0-liter, four-cylinder engine that's supercharged and turbocharged, so that it produces a surprising 316 horsepower. It's part of a new product engineering strategy at Volvo in which a single engine size, tuned to power requirements, will be used to drive a wide variety of vehicles.
Vehicles in the running for the Motor Trend awards were driven for hundreds of miles before judges selected winners.