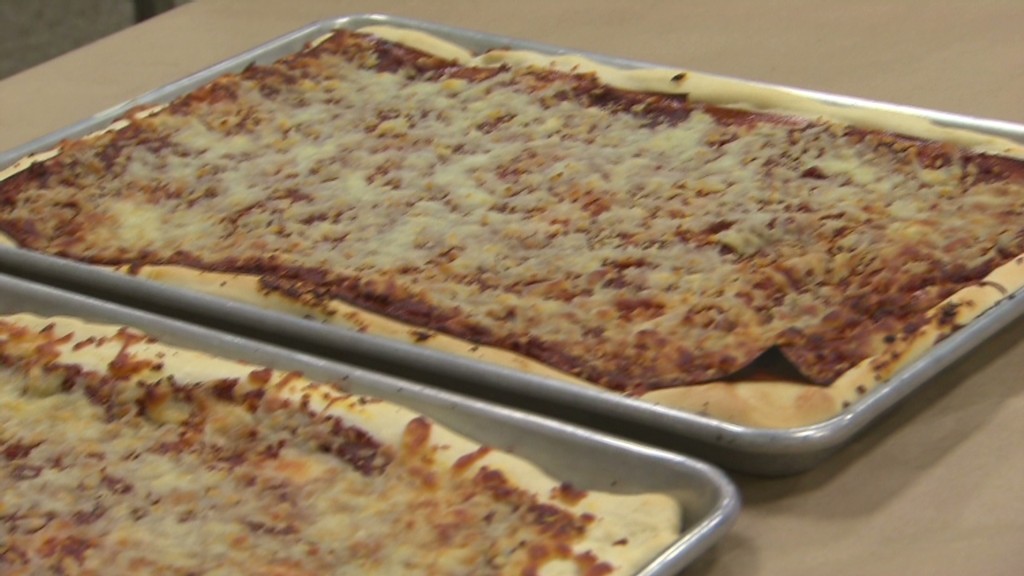 What are retailers supposed to do when customers stop showing up? Get into the pizza business, of course!
In a move that is sure to raise a few eyebrows, Urban Outfitters announced Monday that it is acquiring "substantially all" The Vetri Family restaurants, which include pizza chain Pizzeria Vetri. The price was not disclosed.
This year hasn't been fantastic for Urban Outfitters (URBN), a company best known for its retail brands, which include Anthropologie and bridal shop Bhldn. Company shares have fallen by more than 50% since March.
Investors are worried about an industry-wide slump in brick and mortar retail. Heavyweights Macy's (M) and Sears (SHLD) have suffered, and smaller outfits like Abercrombie & Fitch (ANF), American Apparel and Aeropostale (ARO) are floundering as well.
One area where consumer spending is rising is at restaurants and bars, which explains why Urban Outfitters is getting into the business.
"Spending on casual dining is expanding rapidly, and thus, we believe there is tremendous opportunity to expand the Pizzeria Vetri concept," said Urban Outfitters CEO Richard Hayne in a statement.
Investors, however, are not impressed by the strategy. Urban Outfitters shares dropped 7.5% on Monday after the acquisition was announced.
The Vetri Family, based in Philadelphia, owns several restaurants, such as Osteria and Alla Spina, but Urban Outfitters paid special attention to Pizzeria Vetri in its announcement.
As for the pizza, it's not exactly the type that hung-over college students order in the early-morning hours. Food & Wine magazine named Pizzeria Vetri as one of the best pizza places in the United States.
"At this pizza spot by Marc Vetri, one of the country's best Italian chefs, the Neapolitan pies come with thick, chewy crusts and toppings like prosciutto crudo and roasted fennel," Food & Wine said.