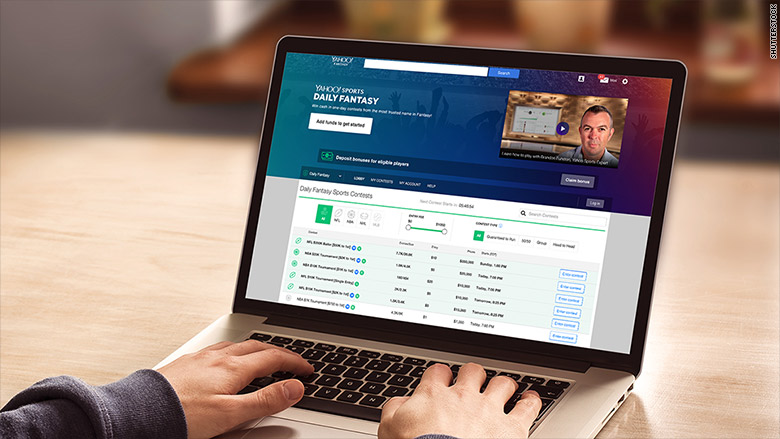 New York's attorney general is investigating Yahoo's daily fantasy sports platform, adding the third-largest daily fantasy sports site to the office's probe of the business.
DraftKings and FanDuel -- which make up more than 95% of the market -- are still the only sites New York Attorney General Eric Schneiderman has ordered to stop operating in the state.
According to a person familiar with the matter, the AG has subpoenaed Yahoo for information about its daily fantasy sports operations.
Schneiderman began investigating DraftKings and FanDuel in October after reports that their employees were profiting from inside information. New York state's top prosecutor argues the companies violate laws that ban sports betting.
Yahoo declined to comment on the subpoena. "We are monitoring industry trends and events closely and believe that we offer a lawful product for our Daily Fantasy Sports users," the company said in a statement.
Yahoo is better known for operating traditional fantasy sports games, which dole out awards on a seasonal basis rather than each day.
But in July, Yahoo (YHOO) also began offering daily games that, like DraftKings and FanDuel, charge players daily entry fees.
DraftKings and FanDuel are fighting back against the New York ban, and daily fantasy sports fans have lobbied the AG to reconsider.
A hearing on the issue is scheduled in New York state supreme court on November 25.