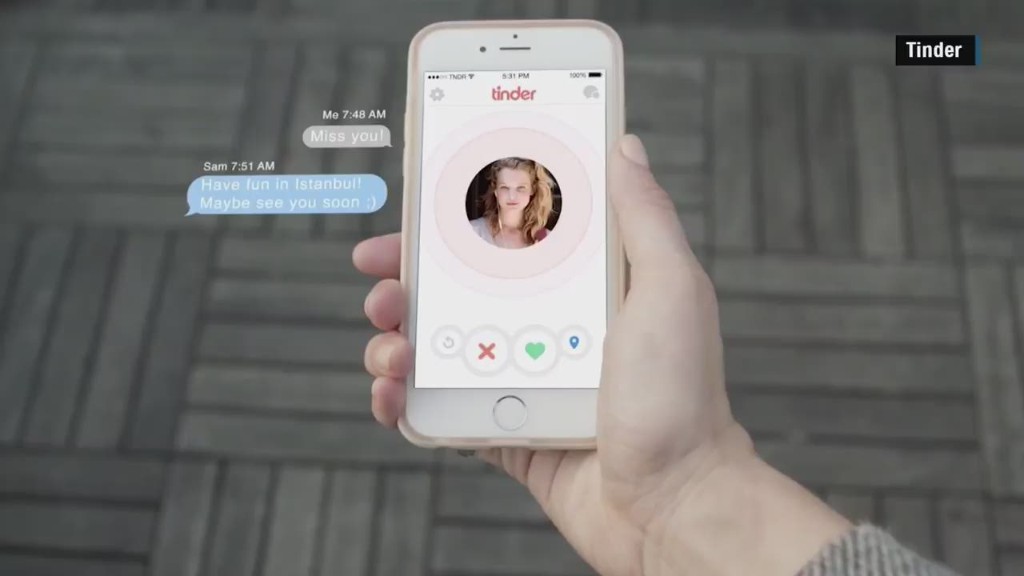 Tinder co-founder and CEO Sean Rad thought it would be a good idea to discuss his dating app just ahead of his parent company's IPO.
What followed was an interview that will probably be studied by business school students and securities lawyers for lessons on what not to do.
Rad's interview with Britain's Evening Standard was published just as parent company Match began selling shares to the public. Shares are due to start trading Thursday. But first the company had to file a statement with the SEC distancing itself from the interview.
"Mr. Rad is not a director or executive officer of the company [Match] and was not authorized to make statements on behalf of the company for purposes of the article," said the filing.
Part of the problem for the company was that the article claimed that Tinder has "80 million users worldwide and records 1.8 billion 'swipes' a day," without attributing that figure to a source. Match (MTCH) pointed its own SEC filings that estimate it has only 9.6 million daily active users and far fewer swipes.
Related: Tinder CEO's comments complicate Match's debut
Tinder has been accused of leading to an increase in casual sex, and has even been blamed for a jump in the number of in cases of sexually transmitted disease. There were plenty of embarrassing quotes from the 29-year old Rad in the story that raise questions as to how long he'll be able to keep the top job at Tinder.
Rad had briefly been stripped of his job as CEO in 2014 after a sexual harassment case cost Tinder co-founder Justin Mateen his job. And at one point in the interview the Evening Standard reported that the Tinder public relations executive sitting in on the interview shreiked "That's it! We're going to be fired."
Here's the most entertaining Rad quotes from the interview.
Feminism, not Tinder, is responsible for the "hook-up culture." Asked about whether Tinder is promoting casual sex, as many claim, he replied "Feminism has led to it because now women are more independent and pursuing their desires. And that leads to both parties being more sexually active. It's not because of Tinder."
Tinder solves humanity's greatest problem. He says he's baffled by criticism of the app, and that "You can't deny Tinder is what the world wants...We've solved the biggest problem in humanity: That you're put on this planet to meet people."
What he looks for in a woman. He said he once turned down sex with a famous supermodel whom he declined to name, and added that she was begging him. "Attraction is nuanced. I've been attracted to women who are ...well, who my friends might think are ugly... I need an intellectual challenge. Apparently there's a term for someone who gets turned on by intellectual stuff....What's the word? I want to say 'sodomy'?"
Addicted to Tinder. He said that using the app "ever other week I fall in love with a new girl." When he is asked how many women he's slept with in his life, he asks his PR executive if he's allowed to answer the question. She tells him "Only if it's a nice low number." He responds, "Is 20 low?"