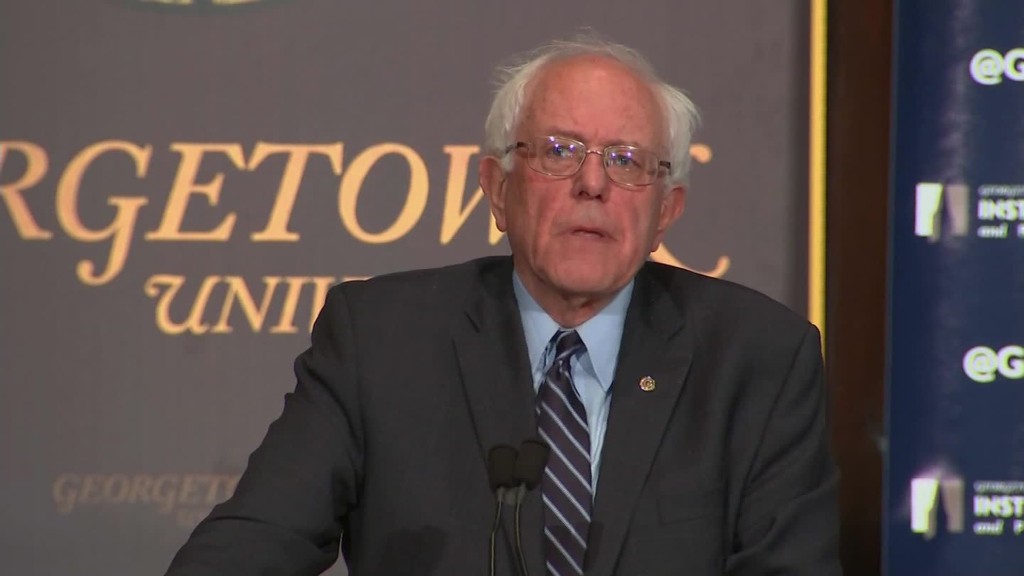 Bernie Sanders' presidential campaign is all about starting a revolution...a "democratic socialism" revolution.
What exactly is democratic socialism, Sanders style?
The Democratic candidate for president laid it out Thursday in a 90-minute speech at Georgetown University, heralding President Franklin D. Roosevelt's creation of Social Security, collective bargaining and unemployment insurance and citing FDR and Martin Luther King, Jr.'s belief that Americans can't be truly free without economic security.
"Democratic socialism means that we must create an economy that works for all, not just the very wealthy," he said.
Here's how Sanders defined democratic socialism in his speech:
-- End Wall Street bailouts and corporations' ability to avoid paying taxes by stashing profits offshore.
-- Reform corporate lobbying and campaign contribution laws.
-- Require wealthy Americans and large corporations to pay their fair share of taxes.
-- Guarantee health care for all.
-- Make public colleges and universities tuition free.
-- Rebuild crumbling infrastructure.
-- Raise the minimum wage to $15 an hour.
-- Enact paid family and medical leave.
-- Combat climate change.
-- Encourage higher voter turnout.
These are Sanders' prescriptions to combating income inequality, rebuilding the middle class and reinvigorating the nation's economy and democracy. Many of these issues are "wildly popular" with the American public, he said.
"These are not radical, extremist ideas," he said. "I am not coming before the American people saying: 'Look, I am this radical, wild-eyed socialist."