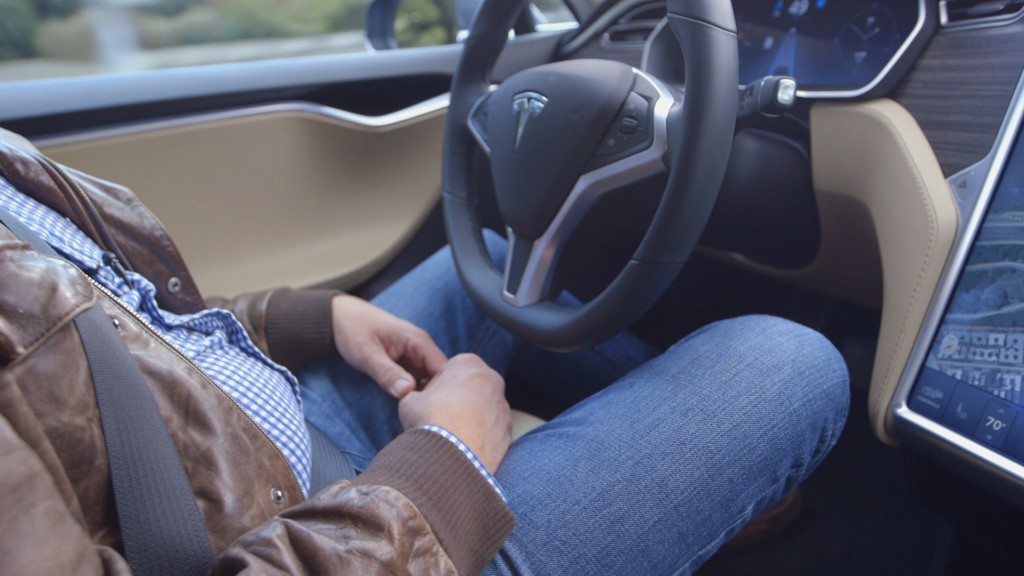 Tesla Motors is recalling all 90,000 of the Model S sedans for a seat belt problem.
The company said that the front seat belt of a single car in Europe was not properly connected to a part that keeps the belt tight against a passenger in the event of a crash. The car was not involved in a crash and there were no injuries.
Tesla inspected 3,000 other cars for the problem and didn't find anything, but said it's issuing a full recall to be cautious.
The Model S has been on the market since 2012, and this is the first time that they've all been recalled.
Tesla recalled 1,200 of the cars in June of 2013 to fix a seat back.
Related: Consumer Reports yanks Tesla recommendation
The Model S also had a problem with a car chargers that could overheat and, in some cases, cause a fire in January of 2014. Tesla mailed new chargers to owners and updated the software in the cars remotely, so the cars didn't need to be brought into dealers.
Telsa CEO Elon Musk objected to the term recall in that case because nothing was brought back to dealerships.
Tesla has faced questions about how often its cars require frequent and minor repairs. Critics from Consumer Reports gave the Model S the first perfect score in the magazine's history, but in a different survey of Tesla owners by the publication, the car got a below-average reliability rating.