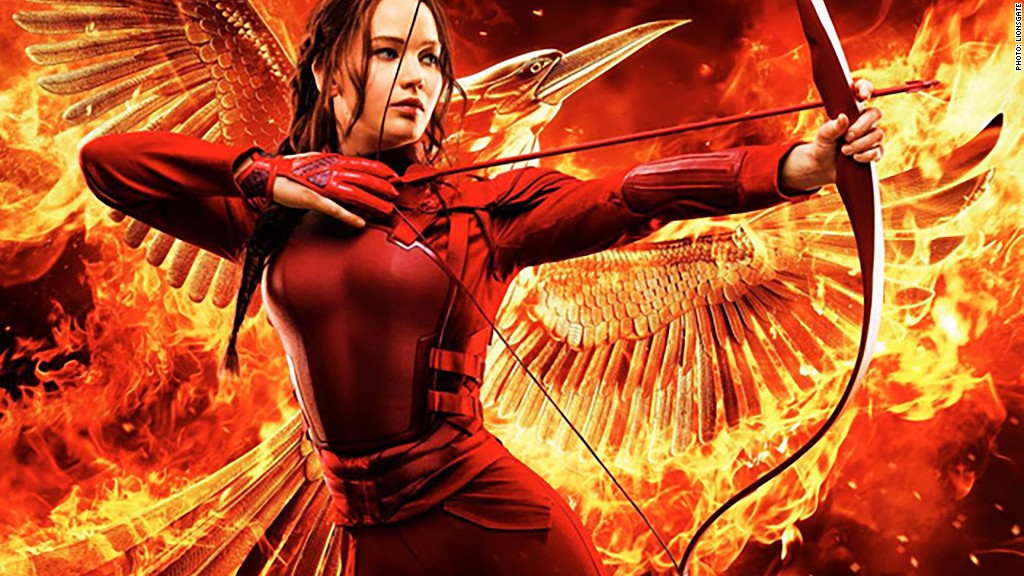 Katniss Everdeen and her bow and arrow are making the Hollywood box office quiver in anticipation this weekend.
"The Hunger Games: Mockingjay - Part 2," the final film in "The Hunger Games" series, brought in an opening day total of $46 million on Friday.
For Katniss, Peeta, and President Snow, that total may be the beginning of a box office offensive that analysts are predicting could bring in roughly $100 million.
Last year's "Mockingjay - Part 1" brought in $121.8 million for its November opening.
"It will end up with an opening weekend close to that of last year's Part 1, which should be seen as a success despite not reaching the heights of the first two movies," said Shawn Robbins, senior analyst at BoxOffice.com. "Prior to the first film in 2012, very few expected this series to become as successful as it has been, so to still be opening over $100 million with a fourth installment is a testament to the strong appeal of the films."
The series, which is based on the very popular Suzanne Collins books, has been a huge success for Lionsgate bringing in $1.1 billion domestically since 2012's original.
The size of "The Hunger Games" is even more impressive considering that even though the films are focused towards young adults, the franchise carries heavy themes like death in a dystopian landscape.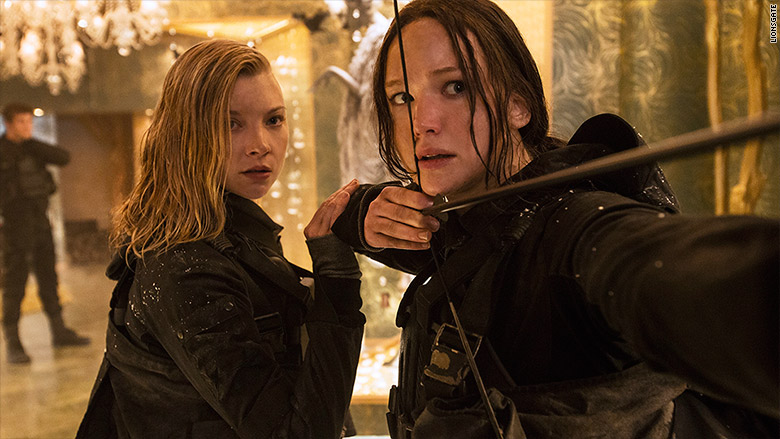 Related: Hollywood aims for record year at the box office
"Hunger Games" is also one of the only major film franchises to incorporate a female heroine in Katniss Everdeen, who has not only been a role model for little girls but has helped make Jennifer Lawrence into the biggest actress in Hollywood.
In the six films before Lawrence's turn as The Girl on Fire, the actress' films averaged $26.2 million. Following 2012's "Hunger Games," Lawrence's box office average skyrocketed to $218.2 million.
"Mockingjay - Part 2" may not reach the heights of the franchise's top grossing film, "Catching Fire," which made $424.6 million in the U.S. in 2013, but it should stand for fans as a celebration of a series that itself caught fire.
"Its nature as a fresh blockbuster franchise starring a woman answered an overdue demand from moviegoers," Robbins added. "Jennifer Lawrence's concurrent rise to stardom added to the already wide appeal of Collins' story and gave renewed depth to the 'young adult' genre in a post-Harry Potter culture."
Sign up for the Reliable Sources newsletter — delivering the most important stories in the media world to your inbox every day.