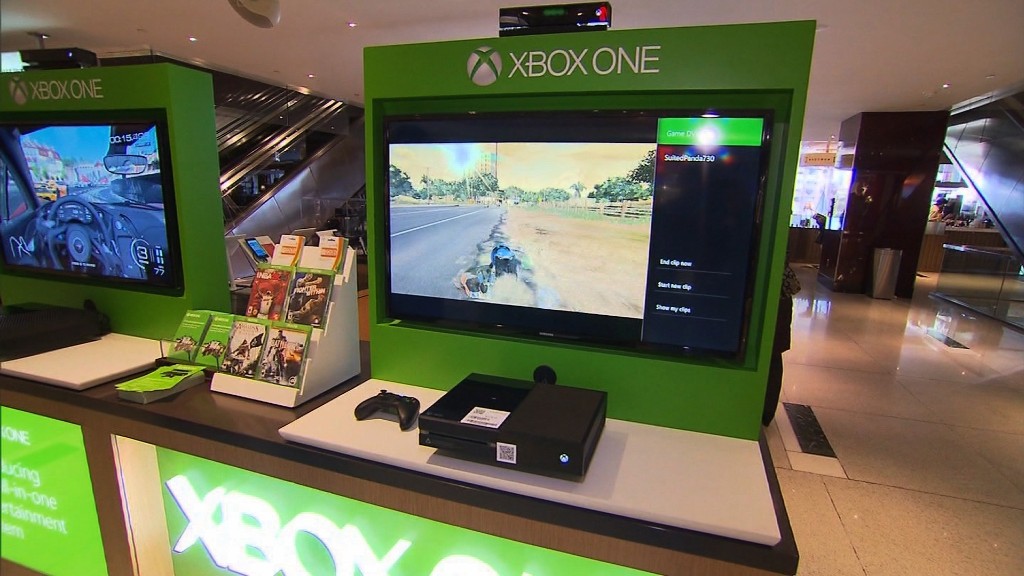 Get ready for some deals, gamers.
Microsoft (MSFT) just revealed it will be selling Xbox One console bundles for $299 beginning Black Friday through Cyber Monday.
The sale items will be available online and in stores.
Shoppers can also get savings of up to $200 on the Surface Pro 3 and a Dell Inspiron 15 for $399.
Microsoft will also offer a free display dock with the purchase of any Lumia 950 XL in store.
In addition, shoppers will be able to save $50 on 12 different holiday bundles, including:
Xbox One Limited Edition "Halo 5: Guardians" Bundle
Xbox One Elite Bundle
Xbox One 1TB Holiday Bundle
Xbox One "Gears of War: Ultimate Edition" Bundle
Xbox One "Rise of the Tomb Raider" Bundle
Xbox One "The LEGO Movie Videogame" Bundle
Xbox One Special Edition "Gears of War" Bundle
Xbox One with Kinect Bundle
Xbox One "Fallout 4" Bundle
Xbox One "FIFA 16" 1TB Bundle
Xbox One Limited Edition "Forza Motorsport 6" Console (limited quantities available)
Xbox One "Madden NFL 16" Bundle (limited quantities available)