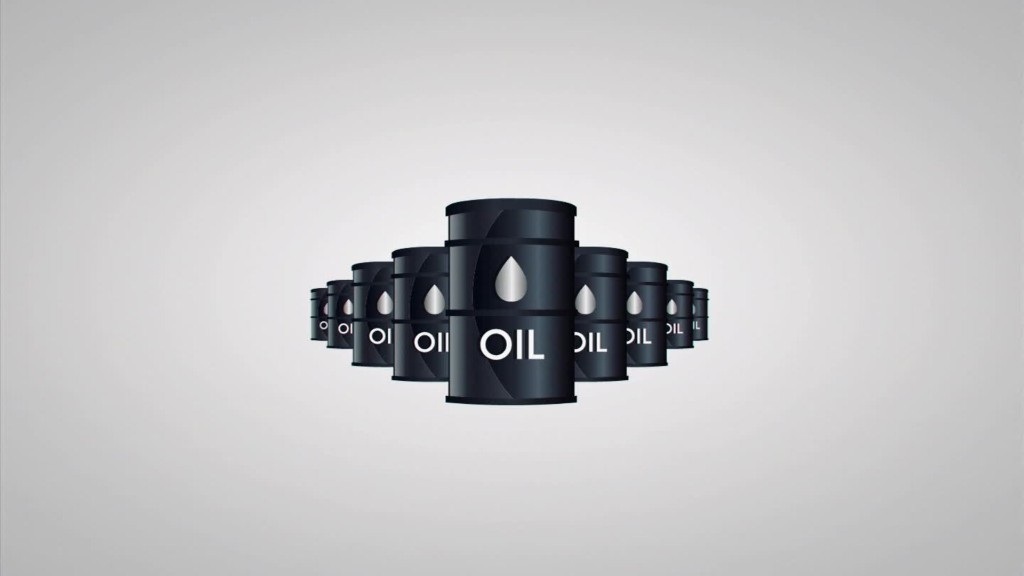 Here's a traffic jam that will actually make drivers smile.
It's no secret that a massive supply glut has caused global oil prices to crash this year. Ferocious production from OPEC and near-record U.S. output is adding to sky-high oil inventories around the world.
But what's less widely known is that the oversupply problem has gotten so bad that oil tankers waiting to be offloaded are piling up off the U.S. Gulf Coast because there's nowhere to put the crude.
So-called "floating storage" of crude oil soared to nearly triple the normal level last week, according to ClipperData, which tracks global shipments of crude.
It's a "super tanker traffic jam," said Matt Smith, director of commodity research at ClipperData.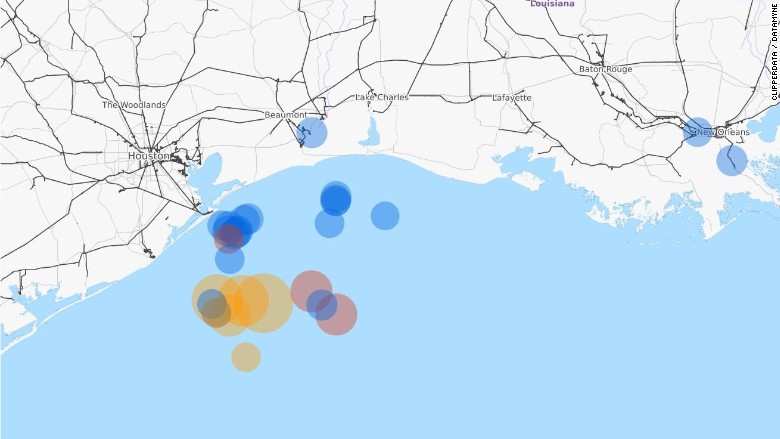 Not enough buyers
Smith first noticed the maritime congestion popping up a month ago off the coast of Singapore. That was alarming because Asia accounts for one-third of global oil demand.
"It was kind of strange to see. The ships didn't have any buyers," he said.
And then ClipperData discovered a similar phenomenon off China and even the Arabian Gulf.
"There just appears to be more oil than can be dealt with. They haven't got anywhere to put it," said Smith.
Related: $2 gas coming soon for most of the U.S.
$2 gas coming soon
That, of course, is great news for American drivers. National average gasoline prices have dropped to $2.10 a gallon, down by 75 cents from a year ago, according to AAA. U.S. prices could slip below $2 by Christmas nationwide for the first time since 2009, AAA said.
Oil prices are also heading south. The latest evidence of the lingering glut helped cause oil prices last week to briefly tumble below $40 a barrel for the first time since late August. Over the past year and a half, oil has lost more than 60% of its value, an epic crash that has thrown the energy industry into disarray.
The problem is OPEC producers, led by Saudi Arabia and Iraq, are pumping oil aggressively despite depressed prices. U.S. output is also near record highs, though it has slowed a bit.
Related: How to make money AND help the planet
Inventories as high as they've ever been
There is a "massive cushion" of crude oil around the world, with global stockpiles sitting at a record 3 billion barrels, according to the International Energy Agency.
A stunning 487 million barrels of crude is sitting in U.S. inventories, levels unseen at this time of the year in the last 80 years, according to the U.S. Energy Information Administration.
"We've been through a low-price environment all year -- yet the world is still awash with crude here," said Smith.