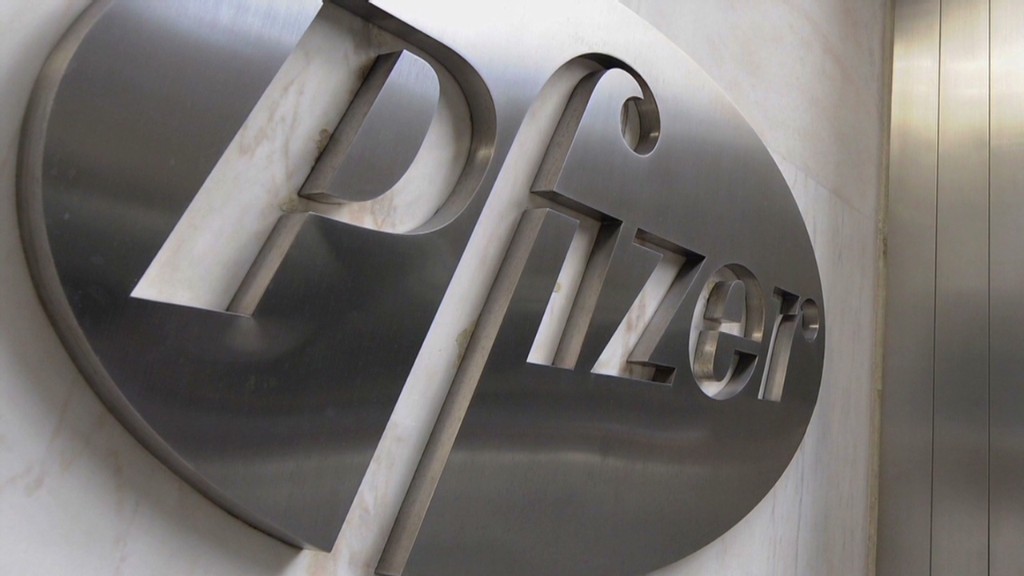 In one of the biggest corporate deals ever, Pfizer and Allergan announced Monday that they would combine to create the world's largest pharmaceutical giant.
The merger, which still needs regulatory approval, would bring blockbuster drugs like Pfizer's Lyrica, Enbrel and Viagra and Allergan's Botox and Restasis under one corporate roof.
Consumers probably don't have to worry about big price hikes for these drugs, though.
There has been an intense focus on drug prices from presidential candidates after one drug company raised the price of a drug used by AIDS patients by more than 5,500%.
But the prices of blockbuster drugs have typically not gone up that much when two large pharmaceutical companies merge. Instead, the huge price spikes are usually by smaller companies that own drugs for rare diseases.
The Pfizer-Allergan merger, worth approximately $160 billion, would be the second-largest of all time, according to Dealogic, behind only the 1999 merger of two telecommunications firms.
The companies said they expected the deal to close by the end 2016.
Allergan (AGN), based in Dublin, is best known as the maker of Botox.
The combined company would top industry leaders Johnson & Johnson (JNJ) and Novartis (NVS) in terms of sales and market value.
The mega deal is also the latest example of the massive wave of consolidation in health care. Drug makers, insurers, hospitals and pharmacies have raced to bulk up in recent years as the business landscape has been altered by Obamacare and an aging population.
The Pfizer-Allergan announcement is expected to be controversial in political circles.
The deal would move New York-based Pfizer (PFE) to Ireland -- making it the latest merger that will let a U.S. company slash its federal corporate tax bill.
Pfizer has been openly critical of the U.S. corporate tax rate. Last year, when it tried unsuccessfully to acquire British drug maker AstraZeneca, Pfizer didn't hide the fact that tax savings were one of the main drivers.
Mergers like Pfizer-Allergan are known as tax inversions. In such deals, bigger American companies buy smaller foreign ones and then switch their headquarters (at least on paper) to the location of the smaller company.
Burger King made headlines last year when it bought Canadian doughnut chain Tim Hortons and moved its address to Canada.
Inversions are legal but have been criticized, particularly by Democrats, as a way for companies to beat Uncle Sam.
The U.S. Treasury Department unveiled new rules Thursday to make it harder for companies to do inversions. But without Congressional action, the Treasury rules were not expected alone to stop a Pfizer-Allergan tie up.
--CNNMoney's Paul R. La Monica contributed to this report.