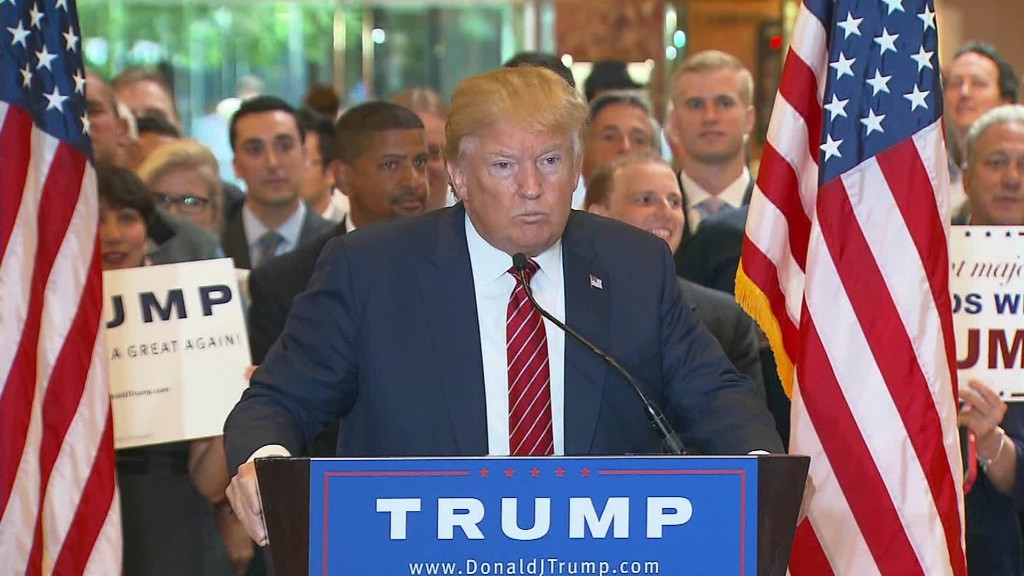 To understand Donald Trump, you have to understand where he's getting his information.
His sources seem to include sketchy Internet rumors and inaccurate stories. For example, the candidate's recent remarks about "cheering" crowds in New Jersey on 9/11 track very closely to stories that have circulated on the web for years.
The claims have been thoroughly debunked. There is no video or photographic evidence. But Trump is standing by his story about "thousands" of people celebrating, partly by citing what his fans are telling him on Twitter.
At a packed rally on Monday night, he said, "I'm getting all of these tweets: 'I saw it.' 'I was there.' 'I was this.' "
For Trump, Twitter is an instant feedback loop, giving him support for even the flimsiest assertions.
On Monday night Fox News host Bill O'Reilly bluntly advised Trump to stop tweeting, since the candidate was widely denounced for a retweet of fake crime statistics. The attached graphic wrongly attributed the vast majority of homicides to blacks.
Related: Why Hispanics can't get NBC to apologize after Trump's 'SNL' gig
"I retweeted somebody that was supposedly an expert," Trump told O'Reilly, but nothing about the graphic or the person's Twitter profile suggested expertise.
When pressed by O'Reilly on the accuracy of the statement, Trump replied, "Bill, am I going to check every statistic?"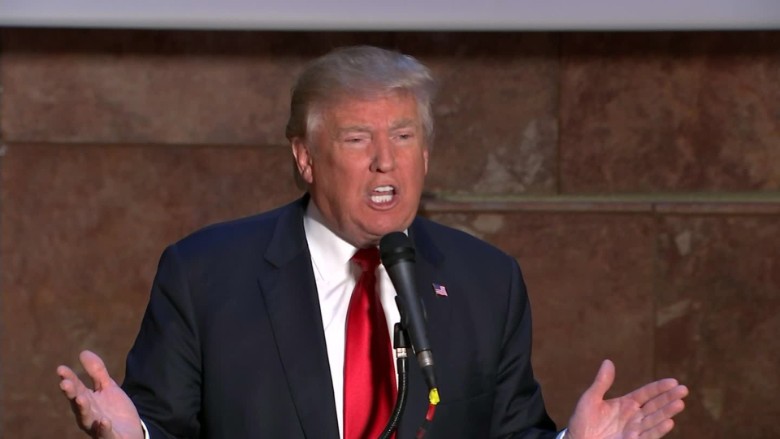 The connections between some of Trump's rhetoric and the darker corners of the web is causing consternation — and not just among people who are already inclined to criticize him.
National Review contributor Jim Geraghty, a well-known conservative blogger, wrote on Tuesday, "We cannot be a party or a movement that gets its understanding of the world from chain e-mails from Uncle Leo."
While many politicians have been known to cite dubious statistics and tell exaggerated stories, Trump, the GOP front-runner for president, has been keeping fact-checkers especially busy.
Glenn Kessler, the Fact Checker columnist for The Washington Post, said he has noticed Trump's propensity for gleaning information from Internet rumors.
Related: Daily Beast editor calls for Trump boycott
"Trump has gotten more four Pinocchio ratings than any other candidate in part because of that," Kessler said.
He cautioned that Trump is not alone: "On at least one occasion both Ben Carson and Rand Paul have cited sketchy Internet sources as evidence for their claims," Kessler said.
Kessler's blog, PolitiFact, FactCheck.org, Snopes, and other sites try to get to the truth.
PolitiFact editor-in-chief Angie Holan, whose site has reviewed dozens of Trump assertions, said he "does say some things that are Internet rumors."
As an example, she cited PolitiFact's very first fact-check of Trump, back in 2011, titled "Donald Trump says people who went to school with Obama never saw him."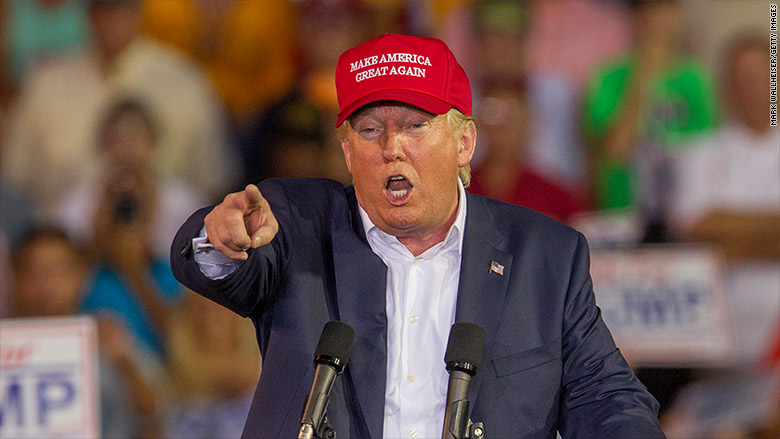 Trump was quoted at a conservative political conference as saying that "the people that went to school with him, they never saw him, they don't know who he is. It's crazy."
PolitiFact ruled it to be a "pants on fire" untruth. But versions of the claim have zipped around anti-Obama message boards and email threads for years.
Holan said, "That's straight off the Internet. That's not true."
Other times, Trump's sources are conservative news sources that turn out to be wrong. Last week he recorded an Instagram video saying that "Syrians are now being caught at the southern border! Just like I said. They're going to be pouring in. We don't know who they are. Could be ISIS."
Related: Donald Trump and Wall Street Journal break bread. Well, not really
The original source was Breitbart.com, which had reported that eight Syrians had been "caught" in Laredo, Texas. In fact, the eight Syrians — two families of four — had turned themselves in to the authorities.
In September Trump started to say that he was hearing President Obama wants to "take in 200,000 Syrians." He later revised the number up to 250,000.
The Obama administration is actually seeking to resettle 10,000 Syrian refugees, and it is unclear where Trump heard otherwise. But PolitiFact noted last month that a fake web site called RealNewsRightNow.com posted an article in September headlined "U.S. to House 250,000 Syrian Refugees at Navajo, Standing Rock Indian Reservations."
The site seeks to trick people into believing and sharing its fake news.
In late October Fox News host Sean Hannity started talking about a presidential plan to bring "250,000 refugees," including during an interview with Trump.
The United States generally admits somewhere around 80,000 refugees a year from all around the world, not just Syria. The number 250,000 would come from adding up several years of arrivals.
As recently as last week, Trump repeated the 250,000 figure and called it "insane."
Sign up for the Reliable Sources newsletter — delivering the most important stories in the media world to your inbox every day.