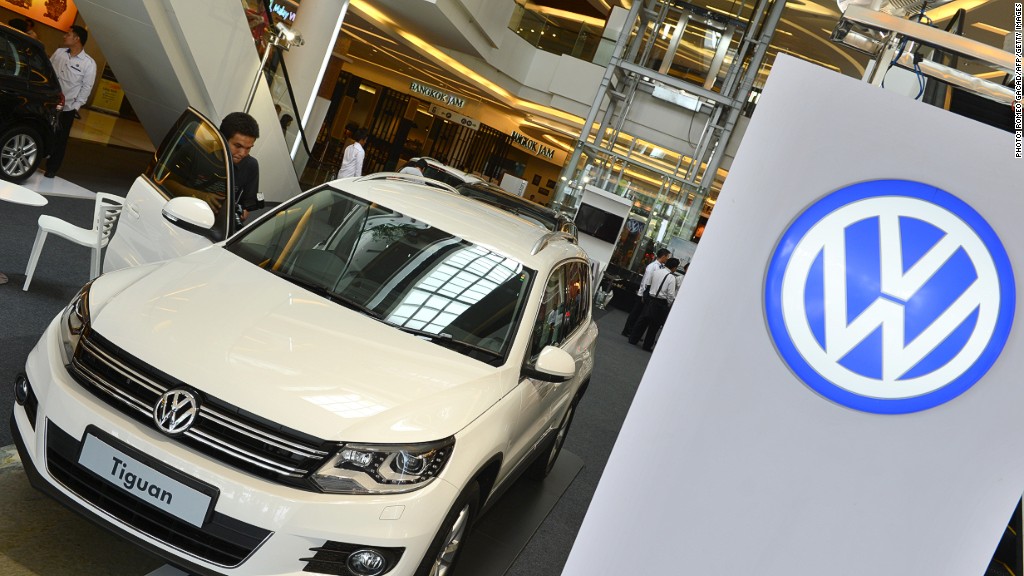 German prosecutors have launched another investigation into Volkswagen -- this one about possible tax issues stemming from the emissions scandal.
Volkswagen has admitted to rigging emissions tests in the United States and Europe.
The cheating led to lower carbon dioxide readings, and therefore lower tax bills for the owners of the cars. In Germany, vehicles that pollute more are charged higher taxes.
"Because of the false emission statements, the vehicles were wrongly taxed at reduced rate," said Birgit Seel, a spokeswoman for the state prosecutor's office in Braunschweig, a city near Volkswagen's headquarters in Wolfsburg.
In a statement, Volkswagen said Tuesday that it is "cooperating with the authorities" working on the investigation.
Related: Volkswagen scandal in two minutes
The tax probe is centered around five Volkswagen employees. The five were not named, but Seel said they have been "accused of being responsible for falsifying information with respect to the carbon dioxide emissions."
On Monday, Volkswagen admitted that more Audi models are involved in the scandal than first thought.
Volkswagen has already started to cut back on investments in order to build up a war chest to pay for the growing scandal. It has already set aside some 8.7 billion euro ($9 billion) to deal with the scandal.