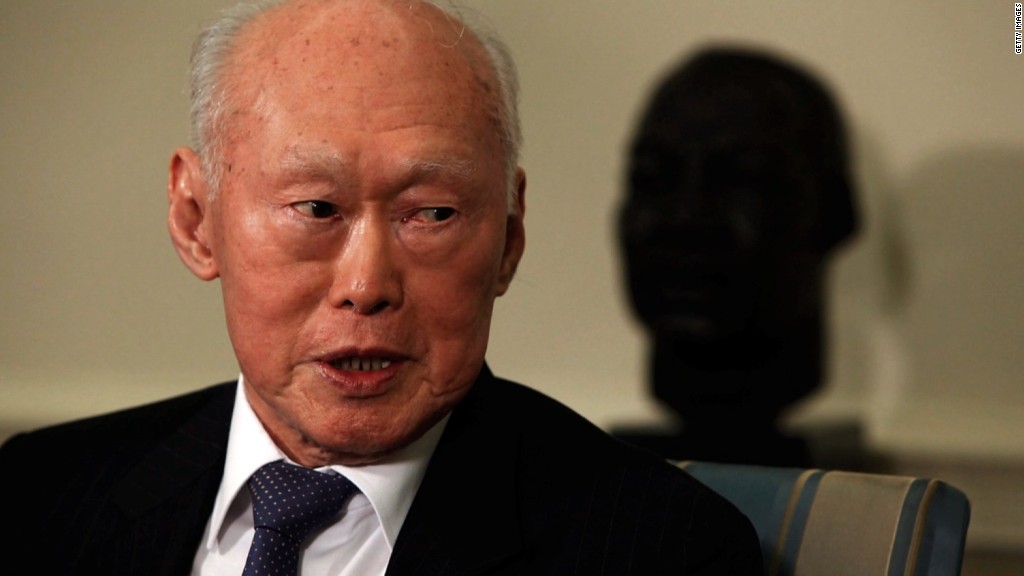 Singapore's population of millionaires will grow faster than Hong Kong's over the next five years.
By 2020, Singapore is expected to have a total of 188,000 millionaires, an increase of 18%. That compares with 16% growth in the number of millionaires forecast for Hong Kong, according to WealthInsight. It also means one in 30 Singaporeans will be a millionaire by then.
Singapore currently has about 154,000 high net worth individuals, with collective net worth hitting more than $806 billion.
"Singapore's burgeoning financial markets, renowned private banking and superior quality of life are continuing to attract high net worth individuals from neighboring countries," Oliver Williams of WealthInsight said in a statement. "We're currently seeing a large influx of Indian and Chinese millionaires into the country."
Overall, Hong Kong still has more millionaires than Singapore -- 193,000 are in the Chinese territory. But recent political uncertainty, including last year's pro-democracy protests in the city, may have made it less attractive to some rich individuals, Williams said.
Hong Kong and Singapore are both considered major financial hubs in Asia and have tax-friendly policies that are attractive to the wealthy and to companies.
China now has more than 1 million millionaires. The U.S. has about 9.63 million households worth at least $1 million.
Related: China has more than 1 million millionaires
-- An earlier version of this article incorrectly stated that Singapore would gain 188,000 millionaires by 2020. It has been corrected to show that the city state is expected to have 188,000 millionaires in total by 2020.