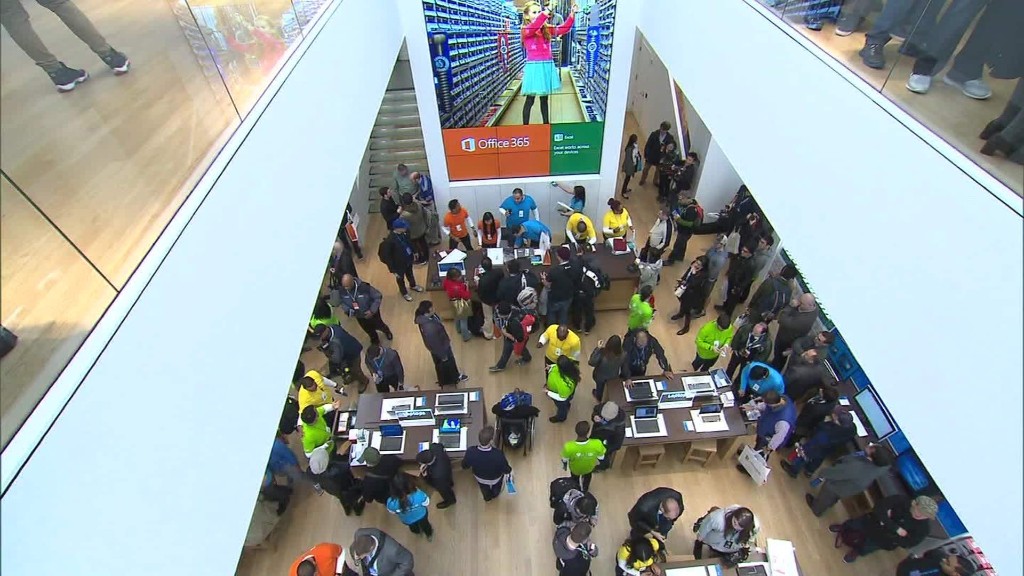 Massive layoffs over the past year hit Microsoft particularly hard in one of its sorest spots: women.
In its latest diversity report, issued on Monday, Microsoft disclosed that women now make up 26.8% of its staff. This is down from 29% a year ago.
Microsoft attributes the change "to the restructuring of our phone hardware business." In other words: The company's $7.5 billion write-down of its Nokia acquisition led to jobs cuts where a higher percentage of the workers were women.
"The workforce reductions resulting from the restructure of our phone hardware business...impacted factory and production facilities outside the U.S. that produce handsets and hardware," Gwen Houston, Microsoft Global Diversity and Inclusion general manager, wrote in a blog post. "This was the main cause of the decline in female representation at Microsoft."
In July, Microsoft announced that up to 7,800 people would be let go globally as a result of its failing smartphone manufacturing business. That represented about 7% of the company's workforce at the time, and was on top of the 18,000 layoffs in 2014.
"Even with this explanation, I want to emphasize that we are not satisfied with where we are today regarding the percentage of women in our workforce," Houston added. "Our senior leaders continue to be deeply committed to doing everything possible to improve these numbers."
Some of those plans include improving the way the company recruits, trains and promote women, or what many refer to as "the pipeline problem."
"Worldwide, 30.6% of all university hires coming into Microsoft are women, up from 27.7%," said Houston. "This is encouraging as we think about our future."
The number of women going into technical and engineering jobs after college has increased too, from 23.7% to 26.1%.
Houston also noted that the number of women in senior leadership positions is at its highest point ever, 27.2%.
"We are focused on all stages of the pipeline," she said. "We're starting to see results -- definitely not as quickly as we would like, but we're starting to move in the right direction."
The tech industry had been secretive about the makeup of its workforce largely until 2014, when companies began releasing their diversity statistics in full force.
Unsurprisingly, employees are mostly white men, but many large firms have pledged to add more women and minorities to their ranks.
The focus on hiring women has been particularly pointed at Microsoft, after CEO Satya Nadella last year suggested that women who don't ask for raises will receive "good karma." He almost immediately disavowed those comments.