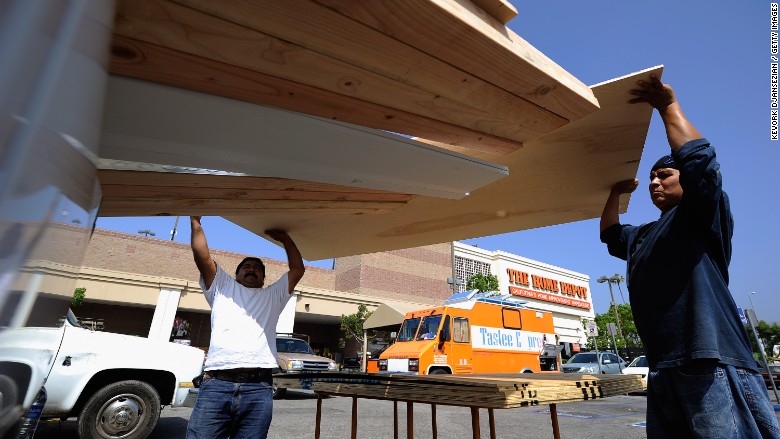 Americans are saving faster than they are spending.
It's a key shift in spending habits that started during the Great Recession. And the trend continues as we head into the holiday shopping season this weekend.
The savings rate in the United States rose to 5.6% in October -- its highest mark in nearly three years. In September, the savings rate was 5.3%. Put another way, Americans put aside an extra $40 billion in October rather than spend it.
The personal consumption expenditure, a measure of spending, only rose 0.1% between September and October.
Sometimes when the savings rate goes up and spending is tepid, it indicates that Americans are worried about the economy and won't loosen up the purse strings.
However, it doesn't appear that higher savings are foreshadowing fears of a recession. Just Tuesday the Commerce Department announced that the economy performed better than expected in the third quarter. The economy grew 2.1%, higher than the first estimate of 1.5% in October.
Related: U.S. economy grows better than expected
Trends are showing that Americans are spending, but are being careful with what they are buying.
In fact, they might be saving for bigger ticket items.
Traditional spending on small items seems to be sinking right now. Sales at big box stores like Walmart (WMT) and Target (TGT) are not expected to be better than last year.
But Americans are buying things that cost more than knickknacks. Car sales in the U.S. hit an all-time high earlier this fall and new home sales have increased this year too.
Home improvement chains like Home Depot (HD) are seeing a major pick up in customers buying items $900 or more. Home Depot reported that its customers are buying a lot more roofing material and counter tops -- nothing cheap.
'Tis the season for shopping -- just selectively.