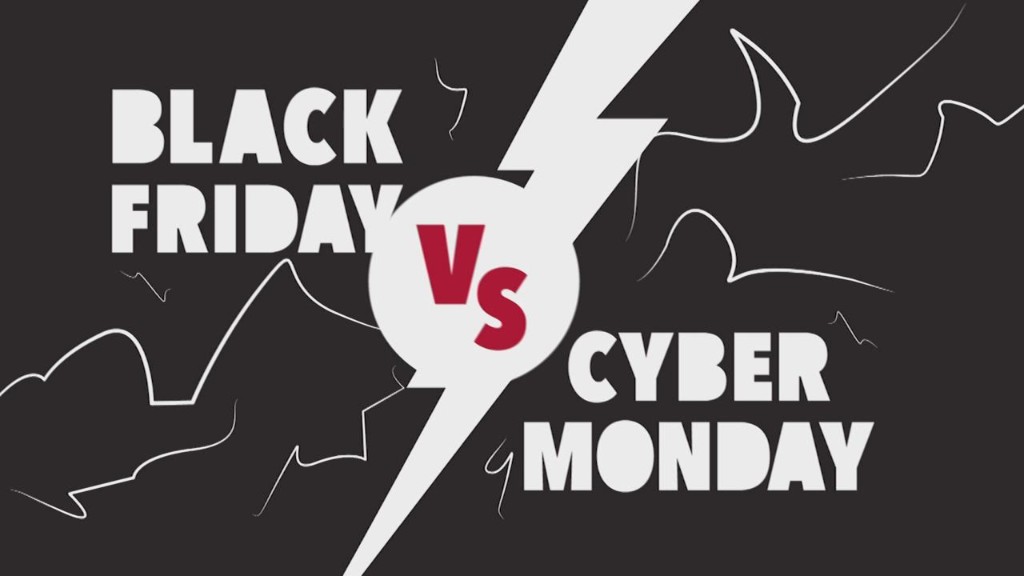 Shoppers may be out in full force this Black Friday. But there aren't enough Star Wars toys, 4K TVs, PlayStation 4s and Beats headphones on the planet to push most major retail stocks into the black anytime soon.
It has been a lousy year for traditional retailers.
Consumers have been surprisingly skittish, despite improvement in the job market and low gas prices.
Sales have been sluggish in the U.S. -- and the strong dollar has hurt the overseas operations of many big retailers.
Related: Shoppers hunt for Black Friday deals
But the American consumer hasn't cut up their credit cards and stopped shopping for good.
A quick look at the year-to-date stock performance of several big retail stocks clearly shows what the real story is.
Look at the numbers below while humming the old "one of these things is not like the others" song from Sesame Street.
Did you guess which thing was not like the others? Did you guess which thing just doesn't belong? If you guessed that Amazon is not like the others, then you're absolutely ... right!
Amazon is now trading near an all-time high and has a market value of $317 billion. That's $32 billion more than the COMBINED market value of the other seven retailers listed above.
Every day is Cyber Monday for Amazon.
The rise of online (and mobile) shopping is clearly hurting traditional retailers.
According to figures from Adobe, online sales growth on Thanksgiving was up 24% from a year ago.
Walmart, Target and other big retailers are investing heavily in their digital operations. But it may not be enough to supplant Amazon anytime soon.
Research firm ChannelAdvisor reported that as of midday on Thanksgiving, Amazon's sales were up more than 30% from Turkey Day 2014. By way of comparison, eBay's (EBAY) sales growth was just 11%.
Related: Black Friday and beyond: The ultimate holiday shopping guide
Other online retailers are also finding it difficult to compete with Amazon.
Shares of Overstock (OSTK) are down 45% this year, and the company's CEO issued a bearish outlook last month.
But even though it may seem like Amazon is steamrolling the entire retail industry, there are still some companies that have been able to hold their own against Jeff Bezos ... with consumers and on Wall Street.
Shares of closeout retailer Big Lots (BIG) and warehouse king Costco (COST) are both up nearly 20% this year. Dollar Tree's (DLTR) stock is up 6%.
And Home Depot (HD) and Lowe's (LOW) are near all-time highs -- just like Amazon.
So it appears that consumers who want really big discounts, like to buy in bulk, and are looking for wood and concrete are still getting in their cars to shop instead of logging in to the Amazon app on their phones.