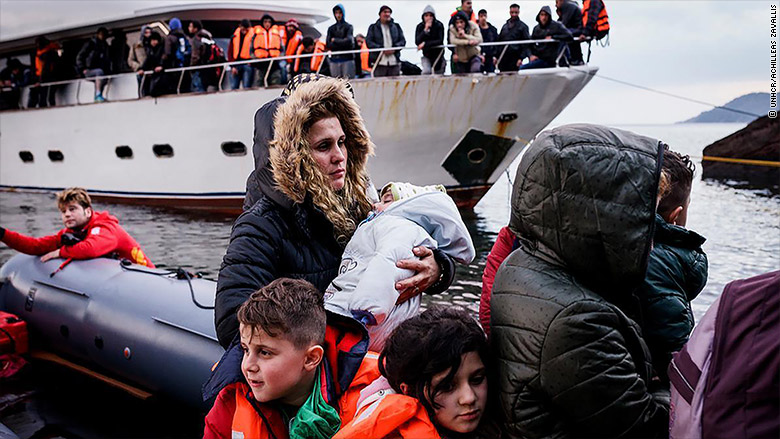 As the global refugee crisis escalates, one startup is out to prove that there are plenty of Americans who want to help.
New York-based Hive, which launched in 2014, is funded by the United Nations Refugee Agency. Its primary mission is to engage more Americans with the plight of refugees.
"The United States is the largest donor of refugee relief. And the U.S. resettles more refugees than any other country," said Brian Reich, Hive's director.
But in terms of public awareness and fundraising, the U.S. is not at the forefront, said Reich.
"It's not that Americans don't support refugees," said Reich. "It's just not a topic that Americans overall are consciously thinking, talking or doing anything about."
Hive wants to change that.
Related: Chobani founder fills his plants with refugees
In America, 10 million people donate annually to charities targeting global causes. But just 1 million support philanthropic efforts related to refugees, said Reich, citing Hive's own analysis.
So Hive is using a two-pronged strategy to boost those numbers.
It's using predictive data modeling to identify "hotspots" around the country where people are engaged in social issues like climate change, gay rights and refugees.
"We're working with the same data team that was behind President Obama's 2008 campaign," said Reich.
To start, Hive looked at public records data for 280 million Americans to pinpoint cities where there is untapped support for refugees.
"We looked at [things like] passport holders, because people who travel more have a different understanding of the world and the challenges that refugees face," Reich said.
Reich said support for refugees traditionally has come from the Northeast, Washington, D.C. and Southern California.
But Hive has found newer hotspots to mine: Boston, Raleigh, Denver, El Paso, Miami and Houston.
Related: How Google used $11 million to help refugees
The second step is to tailor campaigns that encourage people to take action.
"The way the UN is telling the [refugee] story to Americans doesn't seem to be resonating enough," said Reich.
So Hive has launched unconventional efforts to make Americans think differently about the social crisis.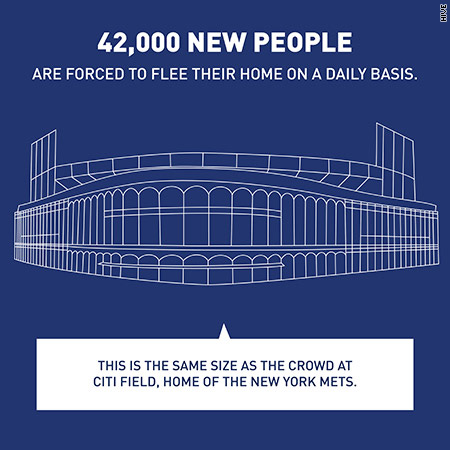 During this year's Major League Baseball playoffs, Hive targeted baseball fans in Chicago, Houston, Saint Louis and New York. Social media ads connected a key fact about the refugee crisis to baseball stats.
For instance, in New York, an ad read: "42,000 new people are forced to flee their homes on a daily basis. This is the same size as the crowd at Citi Field, Home of the New York Mets."
Hive also produced 1,500 "Jesus was a Refugee" bumper stickers that were distributed when Pope Francis visited the U.S. in September.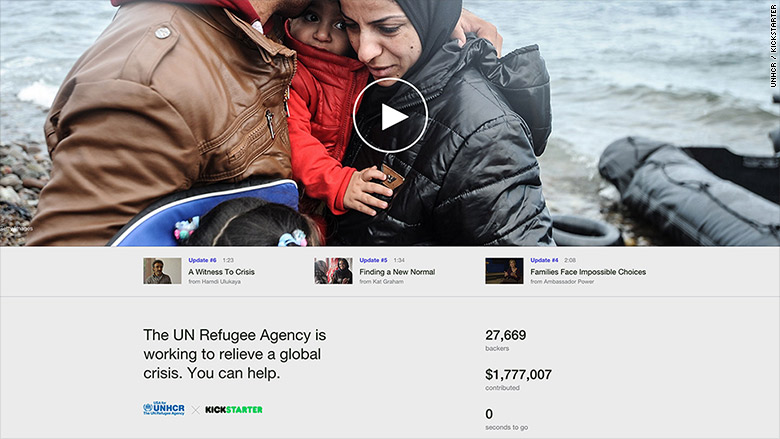 And to reach Millennials, Hive launched a "Friendsgiving" campaign -- a nod to the fact that many young Americans celebrated Thanksgiving with friends instead of family.
Hive's Friendsgiving website included recipes along with printable table cards encouraging people to discuss refugee issues with their friends and family.
"Americans are good people. Most want to do good but just need a little nudge," said Reich.