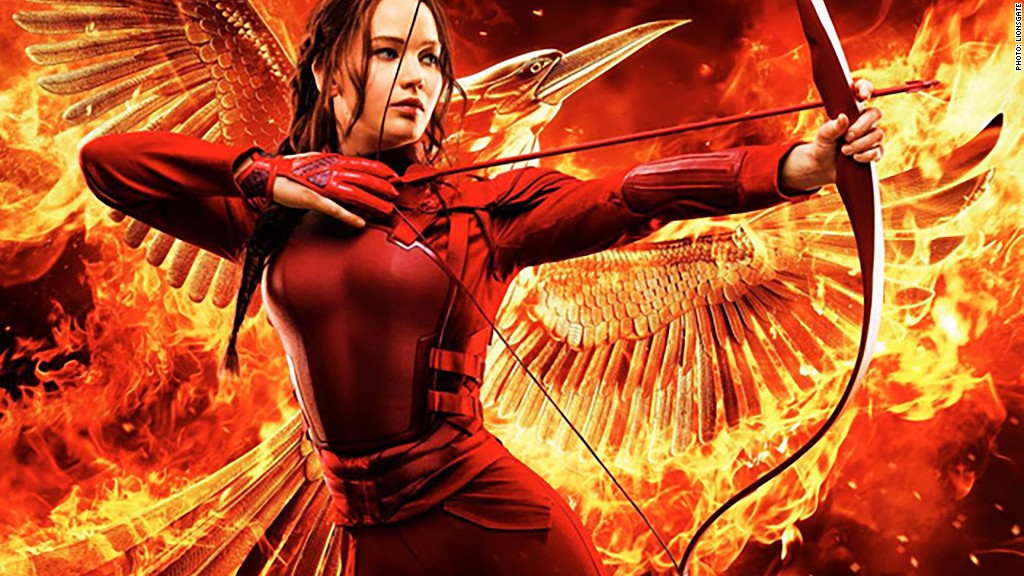 With Mockingjays, dinosaurs and boxers, moviegoers had plenty to feast on at the box office this weekend.
"The Hunger Games: Mockingjay - Part 2" won the five-day Thanksgiving weekend. It brought in an estimated $75.7 million in the U.S.
"Mockingjay - Part 2," the final installment of Lionsgate's popular "Hunger Games" series, opened to a series low last week. Yet, it has so far made $198.3 million in North America.
Coming in behind Katniss was Disney and Pixar's "The Good Dinosaur."
The animated dinosaur tale roared to a solid $55.5 million opening over the holiday weekend.
The five-day weekend has historically been a good one for Disney (DIS). The company holds the top five box office openings ever over the Thanksgiving break.
Coming in third was the seventh film of the "Rocky" franchise: "Creed" made an impressive $42.6 million.
The film distributed by Warner Bros., which like CNN is owned by Time Warner (TWX), has gotten rave reviews for both its young director, Ryan Coogler, and its stars Michael B. Jordan and Sylvester Stallone.
The film has received a knockout score of 93% on review site RottenTomatoes.com and an "A" CinemaScore with moviegoers. It has even attracked some early Oscar buzz.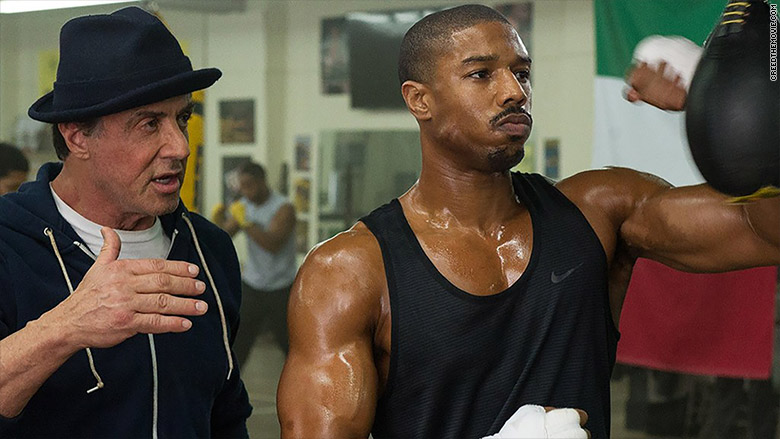 Related: Hollywood aims for record year at the box office
Overall, the five-day Thanksgiving box office was good for Hollywood; ticket sales were up around 12% over last year.
And now many in the film industry have set their sights on a galaxy far, far away.
Disney's "Star Wars: The Force Awakens" hits theaters on December 18 for what could be a record-breaking box office weekend.
"The record box office pace will be amped up considerably with the debut of 'The Force Awakens' in just under three weeks that will be followed by a Christmas day onslaught of even more films that should be on everyone's 'to do' list," said Paul Dergarabedian, senior media analyst for Rentrak (RENT).