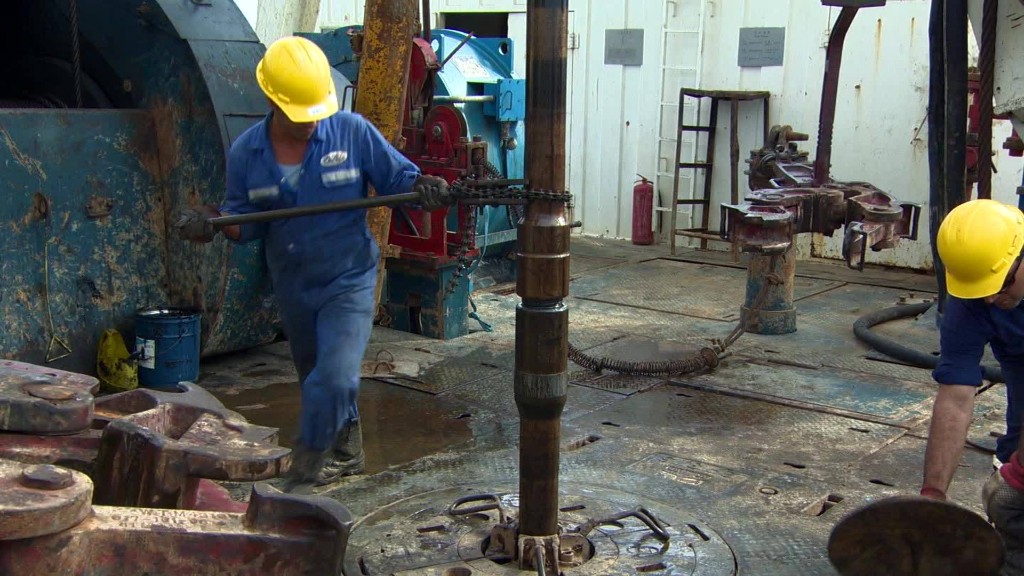 It looks like the cheapest gas in the country is at a Sam's Club in Lafayette, Indiana, where a gallon of regular goes for just $1.39 a gallon.
But if you can't get there, don't worry. Cheap gas is just about everywhere now.
The national average is $2.04, according to AAA, down more than 25% from a year ago. Nearly two out of every three gas stations nationwide have gas below $2 a gallon, according to Tom Kloza, chief oil analyst for the Oil Price Information Service.
The national average could break the $2 mark for the first time in almost seven years by this weekend, depending on the outcome of the OPEC meeting later this week, Kloza said.
The $1.39 a gallon gas in Lafayette is the lowest price according to GasBuddy, which counts on motorists to report price information. Several stations in Wharton, Texas, are at $1.41 a gallon. And gas in the $1.50 range is actually common in many states.
Related: Check gas prices in your state
The Midwest has the cheapest gas at the moment. AAA reports the lowest statewide average is $1.81 in Michigan, followed closely by Missouri and Ohio. There are 22 states with an average below $2, and another 10 states within a dime of that benchmark.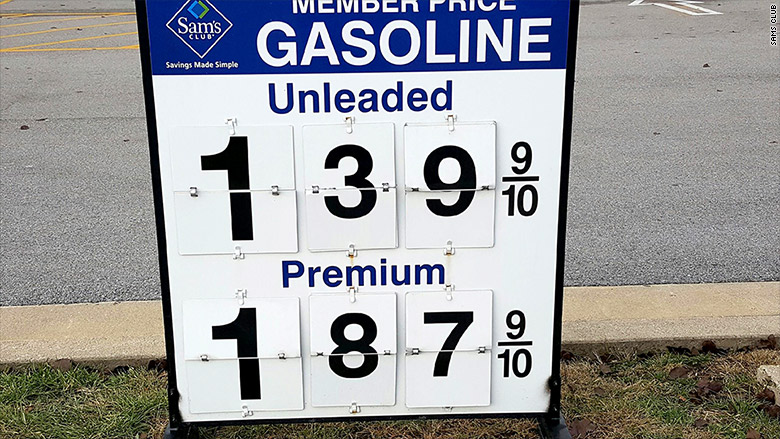 There are only six states -- Maine, Vermont, Montana, Alaska, California and Hawaii -- where it's not possible to find a station selling gas below $2 a gallon on GasBuddy.
Oil prices have fallen nearly 10% in November to about $42 a barrel in Monday trading. The slide has been caused by a glut of oil thanks to record U.S. production, sluggish demand in Asia and Europe due to economic weakness, as well as a strong dollar. Iran is also preparing to start shipping oil again after the end of economic sanctions, which will also push prices lower.
Gas is also typically cheaper in the winter since environmental rules permit refineries to make a cheaper blend. People also drive considerably less during the winter months, which cuts back on demand as well.