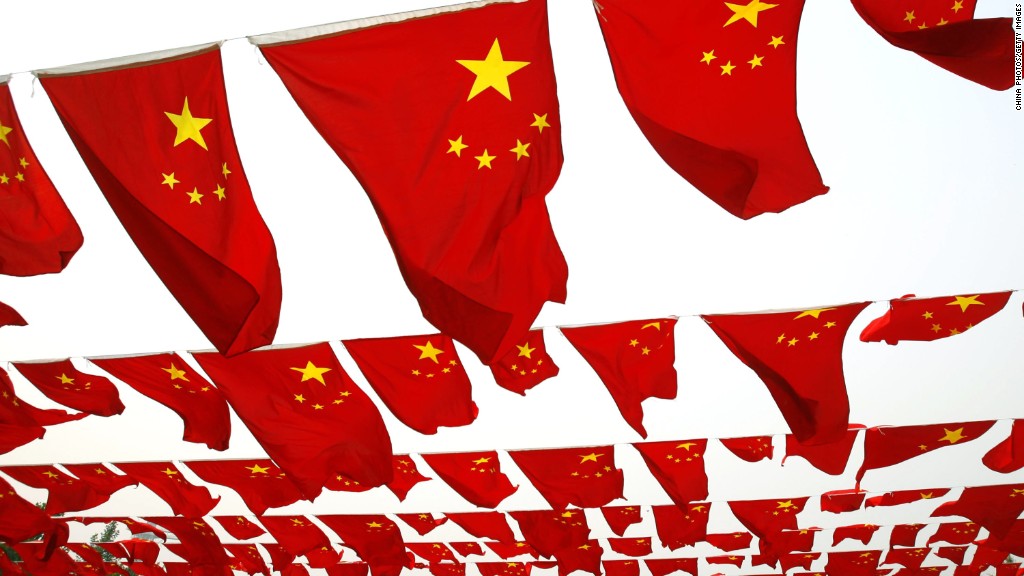 China's all-important factory sector is losing steam, with manufacturing activity slumping to a three-year low in November, as concerns grow over the economy.
The official purchasing managers' index hit 49.6 in November, according to the National Bureau of Statistics, down from 49.8 the previous month. Any number below 50 represents a deceleration in the manufacturing sector.
A separate survey conducted by Chinese media group Caixin showed manufacturing PMI at 48.6 in November, an improvement from 48.3 in October. The index has now been below 50 for nine consecutive months.
The official government manufacturing gauge is heavily weighted toward large enterprises, while the Caixin survey taps a smaller sample size and places greater emphasis on smaller firms.
The data underscores growing worries over the health of China's economy, the second-largest in the world. Beijing reported last month that gross domestic product slid to 6.9% in the third quarter, the slowest pace since the financial crisis.
Looking ahead, economists surveyed by CNNMoney are expecting 6.8% GDP growth for the year -- below the government's own 7% target. Next year looks even more sluggish at 6.5%.
China has recognized that slower growth is on the horizon, and has been working on reforms to allow market forces to play a greater role -- in particular driving growth through greater consumption, rather than exports. It's also trying to shift emphasis to the services sector and away from factory floors.
Stocks in China volleyed between gains and losses Tuesday, with the Shanghai Composite ending up 0.3%, while the Shenzhen Composite fell by 0.3%