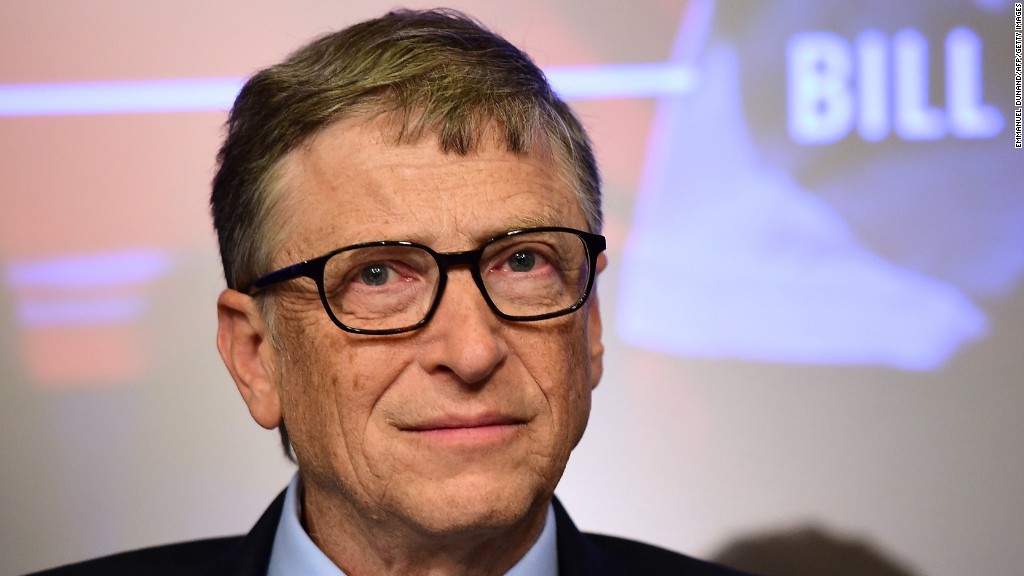 Bill Gates has signed on a laundry list of the world's richest and most powerful people to head up his new climate change initiative.
The "Breakthrough Energy Coalition" has 30 bigwigs who will invest their money in technologies that will reduce our demand for fossil fuels. Their aim is to use their influence to help jumpstart demand for and availability of green energy sources.
They will pour money into early-stage startups that promise to provide "everyone with affordable, reliable energy" that produces zero carbon emissions. They will also support government-backed green energy research.
Here are the big names Gates rounded up for his coalition:
Tech executives
Marc Benioff, CEO of Salesforce.com
Jeff Bezos, CEO of Amazon
Reid Hoffman, founder of LinkedIn
Jack Ma, chairman of Alibaba Group
Patrice Motsepe, chairman of African Rainbow Minerals
Xavier Niel, founder of Iliad Group
Hasso Plattner, chairman of SAP
Masayoshi Son, CEO of SoftBank Group
Ratan Tata, chairman emeritus of Tata Sons
Meg Whitman, CEO of Hewlett Packard Enterprise
Mark Zuckerberg, CEO of Facebook
Investors
Mukesh Ambani, chairman of Reliance Industries Limited
John Arnold, co-chair of Laura and John Arnold Foundation
Prince Alwaleed bin Talal, chairman of Alwaleed Philanthropies
Richard Branson, founder of Virgin Group
Priscilla Chan, CEO of the Primary School
Ray Dalio, founder of Bridgewater Associates
Aliko Dangote, CEO of Dangote Group
John Doerr, general partner of Kleiner Perkins
Bill Gates, co-chair of the Bill & Melinda Gates Foundation
Chris Hohn, founder of The Children's Investment Fund
Vinod Khosla, founder of Khosla Ventures
Julian Robertson, chairman of Tiger Management
Neil Shen, managing partner of Sequoia Capital China
Nat Simons, co-founder of Prelude Ventures
Laura Baxter-Simons, co-founder of Prelude Ventures
George Soros, chairman of Soros Fund Management
Tom Steyer, president of NextGen Climate
Pan Shiyi, chairman of of SOHO China
Zhang Xin, CEO of SOHO China
Institutions
The University of California
Office of the Chief Investment Officer United States