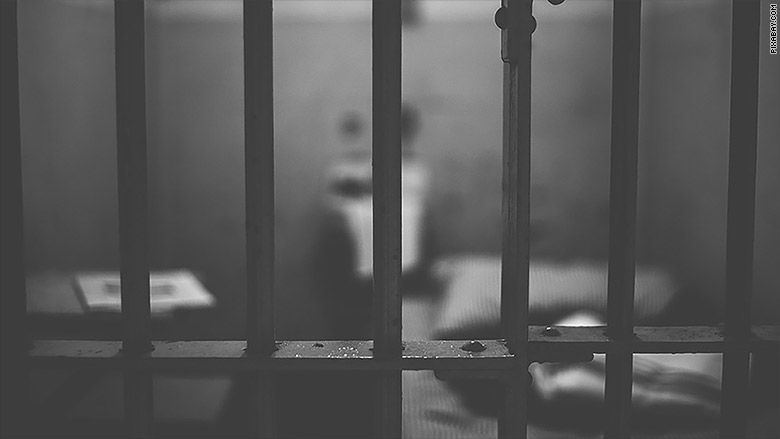 The IRS Criminal Investigation unit managed to rack up some big wins against the bad guys in 2015.
Its highest-profile victories were well-publicized: Helping to blow the cover off the corruption scandal at FIFA , the governing body for world soccer, and taking down the creator of the underground website Silk Road.
But the IRS-CI unit cracked down on thousands of other tax cheats, fraudsters, money launderers and identity thieves, according to its 2015 annual report. And it managed to get about 3,000 convictions, many with stiff prison sentences and steep court-ordered restitution payments.
So, who got nabbed? Petty criminals and fraudsters, seemingly upstanding professionals who harmed others to enrich themselves and people who simply did not want to pay what they owed and went to great lengths to avoid doing so.
Here's just a sampling from the IRS report:
The doctor who poisoned patients for profit: A Detroit-area hematologist-oncologist who owned a cancer treatment clinic and diagnostic testing facility: "prescribed and administered unnecessary aggressive chemotherapy, cancer treatments, intravenous iron and other infusion therapies to 553 individual patients in order to increase his billings to Medicare and other insurance companies."
In each case, he either gave a bogus cancer diagnosis to a healthy patient or prescribed the wrong treatment for the cancer a patient had, according to the Detroit News.
The doctor pleaded guilty to health care fraud, money laundering and conspiracy to pay or get kickbacks. He was sentenced to 540 months in prison and ordered to pay $17.6 million.
The "Pill Mill" Operator who sold Oxycodone: A mother and daughter team were illegally distributing prescription drugs through pain clinics operated by the daughter. The controlled substances -- Oxycodone pills -- were not given for medical purposes.
They evaded reporting requirements on their business transactions and obstructed the IRS.
The mother, who was convicted, was sentenced to 280 months in prison. The daughter, who pleaded guilty, got 528 months, and was ordered to forfeit $2.7 million.
Two other accomplices pleaded guilty to conspiring and were given prison sentences of 60 months and 156 months, respectively, and had to forfeit more than $500,000 between them.
The fraudster couple who stole 7,000 identities: A couple in Tampa, Florida, together with co-conspirators, filed false tax returns and claimed $3 million in fraudulent refunds using stolen names, birth dates and Social Security numbers, many of which had been obtained from stolen medical records.
Related: 7 steps to avoid becoming a tax scam victim
Those records were taken from health care facilities, a medical billing company and court records. In addition, the couple assumed the identities of some dead people, too, whose names were gotten from genealogy Web sites.
The husband was sentenced to 324 months in prison and ordered to pay $3.6 million. The wife got 138 months and also had to pay $3.6 million.
The payroll supervisor who paid himself rather than the IRS: A Florida man employed as a payroll supervisor at two companies that operated hospital facilities nationwide told his employers that a company he had set up would handle the payment of their federal, state and local payroll taxes to the appropriate government agencies.
But instead he kept the money for himself to finance a charter airline company. End result: $21 million in underpayment to tax authorities.
His actions also led to hospital layoffs and undercut the maintenance of 17 acute care hospitals, among other things.
He was sentenced to 240 months in prison and was ordered to pay $21.4 million.
The permanent resident of the "Kingdom of Heaven" who avoided taxes for years: Not everyone feels obligated to pay their taxes. A woman in Minneapolis didn't file income tax returns or pay federal taxes for more than seven years for the excavating business she ran with her husband.
When she learned she owed taxes, penalties and interest for those years, she spent another 8 years trying to obstruct the IRS through so-called "frivolous filings."
Among her false claims during that time: She and her husband had federal tax withheld by banks and credit card companies. They were not U.S. citizens, but rather permanent residents of the "Kingdom of Heaven." And there is no such thing as money.
She was sentenced to 24 months in prison.