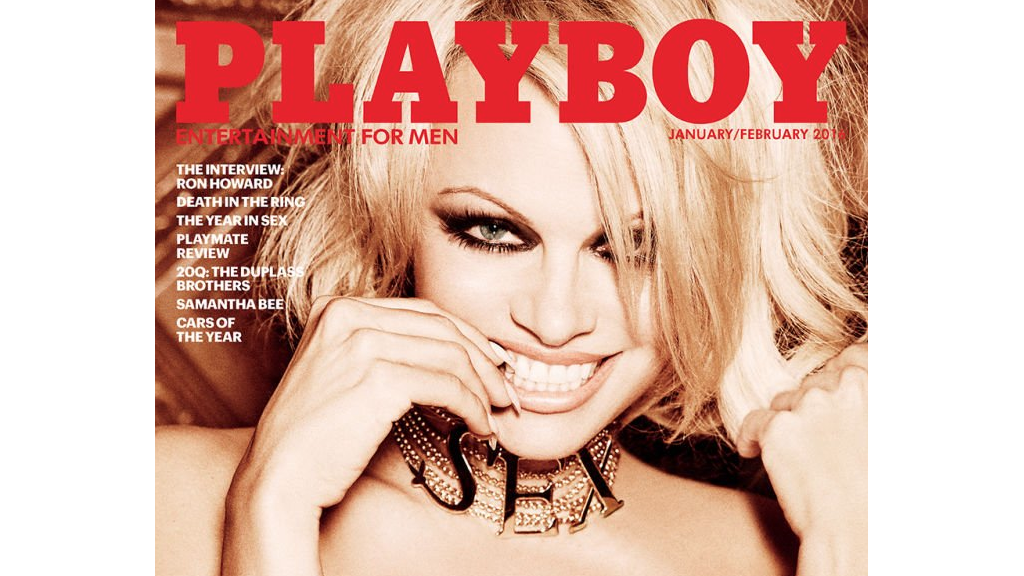 Playboy's final nude issue will be headlined by one of its most iconic bunnies.
Pamela Anderson will grace the cover of the magazine's January/February issue. It's the 14th time Anderson has starred on the cover of Playboy, and the last time the magazine will feature fully nude photos.
Anderson, 48, said that the attorney for Playboy founder Hugh Hefner told her that the magazine didn't want anyone else for the milestone cover. But she said it took some urging from her 19-year-old son. Anderson said he didn't even mind that she would appear nude.
"I said, 'Hef just called, he wants me to do the last cover of Playboy,' and he goes, 'Mom you've got to do it,'" Anderson told "Entertainment Tonight" on Thursday.
Playboy announced in October that models will no longer bare it all in its pages. The magazine debuted in 1953 with Marilyn Monroe on its cover and, under the leadership of Hefner, it became an indelible part of American culture for decades.
For models like Anderson, Jenny McCarthy and Carmen Electra, Playboy was a springboard to stardom.
But the ubiquity of online pornography changed the equation for magazines like Playboy, and that was a factor in its decision to do away with nudes.
The magazine's current circulation of about 800,000 is well down from its peak of 7 million in the 1970s.
Related: Playboy CEO: There's too much interest in porn
"I think that there may be too much interest in [pornography]," Flanders told CNNMoney last month. "My personal view is that, unfortunately, availability of porn in some cases has substituted for intimacy and personal relationships. And that is unfortunate. Playboy would like to be a bridge in the gap between sex and understanding of sex between men and women."
The decision was also part of a broader shift in strategy for Playboy, which is looking to broaden its appeal to a younger audience. The magazine sees a competitor in Vice, the multimedia media company that has grown into a billion-dollar powerhouse.
Playboy's decision had its critics. McCarthy and Electra both said they were saddened by the magazine's move, while a competitor in the porn mag business, Hustler founder Larry Flynt, said it made no sense for Playboy to go nude-free.
"They're taking out the main event," Flynt told CNNMoney. "It just doesn't make sense."
Anderson, however, said the decision makes sense for Playboy.
"It's hard to compete with the Internet. And the girl next door doesn't exist anymore," she told "ET." "She's taking selfies down her shirt, like, you know, there's no mystery over there anymore. It doesn't have that same charm and innocence that it used to."