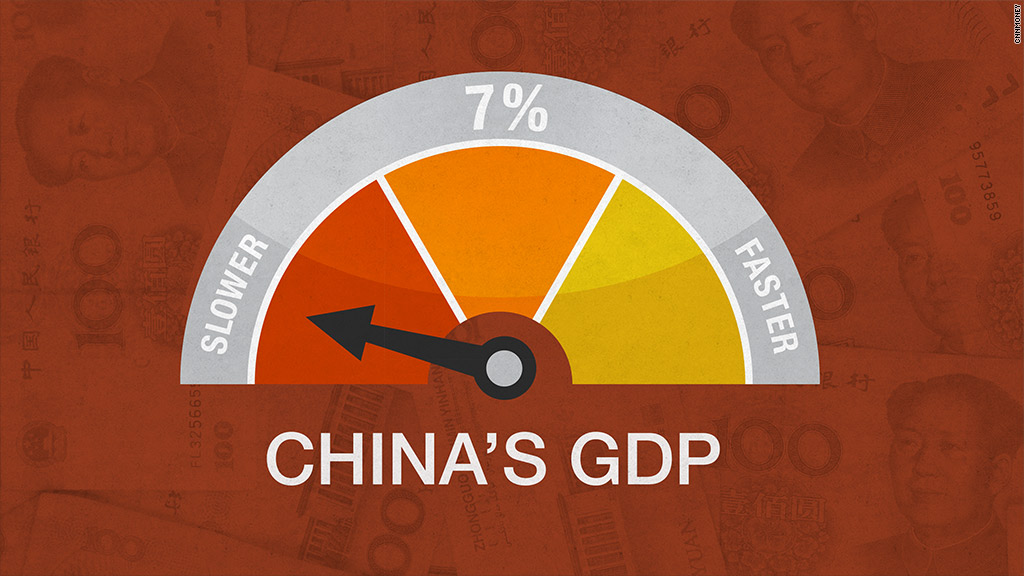 China's big cash pile is dwindling.
On Monday, China's central bank reported $3.4 trillion in foreign exchange reserves, the lowest level since early 2013. November was one of the biggest drops ever.
Many investors are trying to get at least some of their money out of the country. Many Chinese see better opportunities abroad, whether it's real estate in New York or London, pricey art, or stocks and bonds in other countries.
Exact data is hard to come by from China, but Capital Economics forecasts that November set a record for people moving money out of China -- so-called capital outflows.
"Today's data suggest that capital outflows picked up sharply last month," says Julian Evans-Pritchard, chief China economist for research firm Capital Economics.
Related: Oil price tumbles to recession-level lows
All the evidence suggests that money has been flowing out of the country at a rapid pace since August when China stunned the world with a surprise devaluation of its currency, the yuan. The Chinese government simply declared that all of a sudden, the yuan was worth less.
That caused a major selloff in the Chinese stock market and worries that China's economy is slowing down even more than the government is letting on.
When money leaves China, it means people are trading their yuan for dollars, euros and other currency. That makes the yuan fall even further in value.
China's central bank appears to be trying to counterbalance that by using its foreign exchange reserves to buy back yuan. It's a strategy many countries use, but it makes the "rainy day" reserve fund lower.
The other explanation for the big fall in China's reserves in November is that the total is reported in U.S. dollars. The dollar gained in value against most other currencies last month, which means any euros or yen China held would look less valuable.
"It seems reasonable to assume that nearly half of the decline in China's reserves may be traced to the vagaries of the foreign exchange market," says Marc Chandler, head of currency strategy at Brown Brothers Harriman.
China views capital outflows as a problem. Over $500 billion has left China so far this year, according to U.S. Treasury data through August.
China limits the amount of money an individual can move out of the country to $50,000 per year. But this fall, Beijing even clamped down on the amount of cash its citizens can withdraw from ATMs overseas, another attempt to stop money from leaving the country.
CNNMoney's Charles Riley contributed to this article.