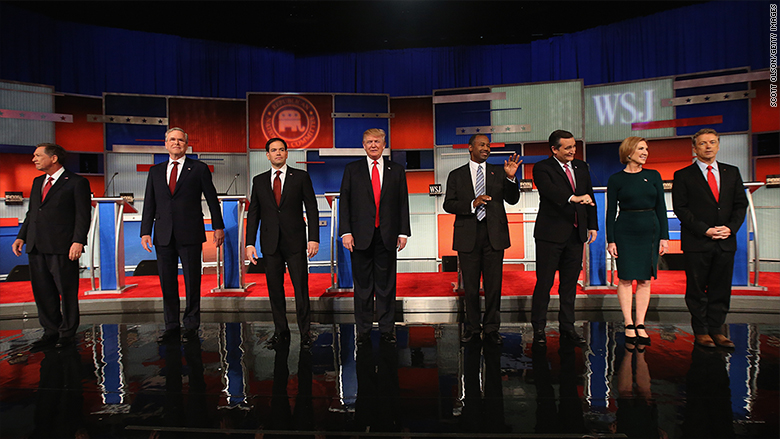 The Republicans are adding another debate to the primary calendar.
Fox Business Network will host the sixth Republican presidential primary debate in North Charleston, South Carolina, on January 14 -- two days after President Obama's State of the Union address and two-and-a-half weeks before the Iowa caucuses.
The additional debate, which has been sanctioned by the Republican National Committee, will give GOP hopefuls yet another chance to meet on stage before primary voting begins in February. The first-in-the-nation Iowa caucuses are on February 1.
The debate will be held at the North Charleston Coliseum and Performing Arts Center. Fox Business has yet to announce the moderators.
Related: Fox Business debate draws 13.5 million viewers
The Republicans are also scheduled to meet next Tuesday in Las Vegas for a CNN debate and in late January for a Fox News debate. Fox News is planning to hold that debate on January 28, just four days before the Iowa caucuses, sources have told CNN.
Fox Business also sponsored the fourth Republican debate, in November, and won widespread praise for its handling of the event -- especially in the wake of a widely criticized CNBC debate in late October.
Sign up for the Reliable Sources newsletter — delivering the most important stories in the media world to your inbox every day.