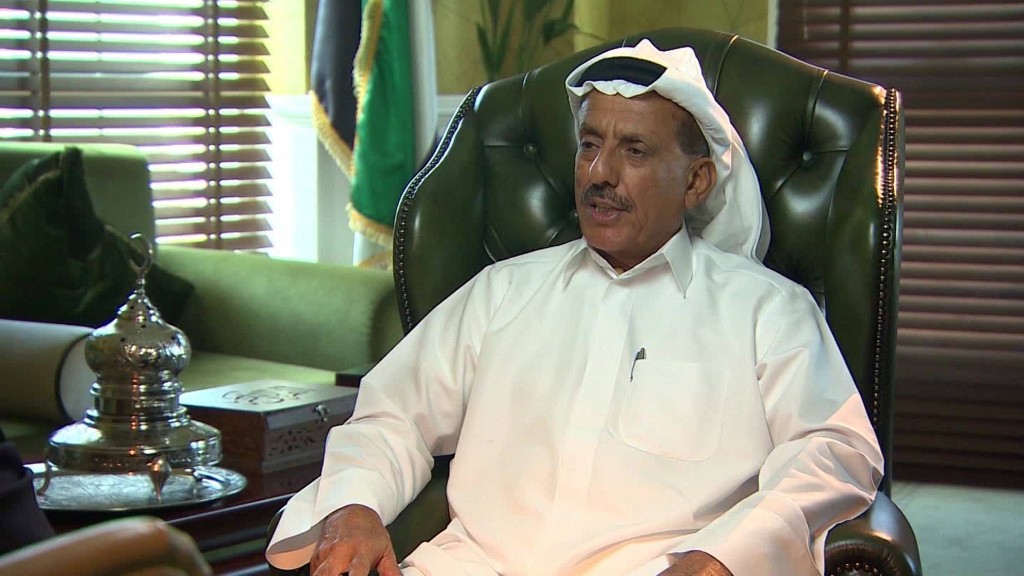 A major retailer in the Middle East is dumping Donald Trump after he called for Muslims to be banned from traveling to the United States.
Lifestyle, a home decor chain based in Dubai, is removing all Trump-branded products from the shelves of its 195 outlets across the Middle East, North Africa, Pakistan and Tanzania.
"In light of the recent statements made by the presidential candidate in the U.S. media, we have suspended sale of all products from the Trump Home décor range," said Lifestyle CEO Sachin Mundhwa. Lifestyle is a subsidiary of Landmark Group.
The Trump Organization was not immediately available for comment.
Others from the Middle East business community have also expressed dismay with Trump's remarks.
"It was a shocking comment," Dubai property mogul Khalaf Al-Habtoor told CNN. "These Muslims -- they are investing billions and billions in the United States and creating jobs for the Americans."
Related: Donald Trump makes millions in Muslim countries
Trump has made millions through his multiple holdings -- golf resorts and other luxury properties -- in countries where Islam is the main religion.
"I think he damaged all his brand in all the Muslim countries ... nobody will accept him," said Al-Habtoor, who initially had supported Trump.
Still, some of Trump's biggest business partners are refusing to take sides.
Luxury developer DAMAC Properties, which is building the Trump International Golf Club in Dubai, said it would keep business and politics separate.
"Our agreement is with the Trump Organization as one of the premium golf course operators in the world and as such we would not comment further on Mr. Trump's personal or political agenda, nor comment on the internal American political debate scene," said Niall McLoughlin, senior vice president at DAMAC Properties, in a statement.