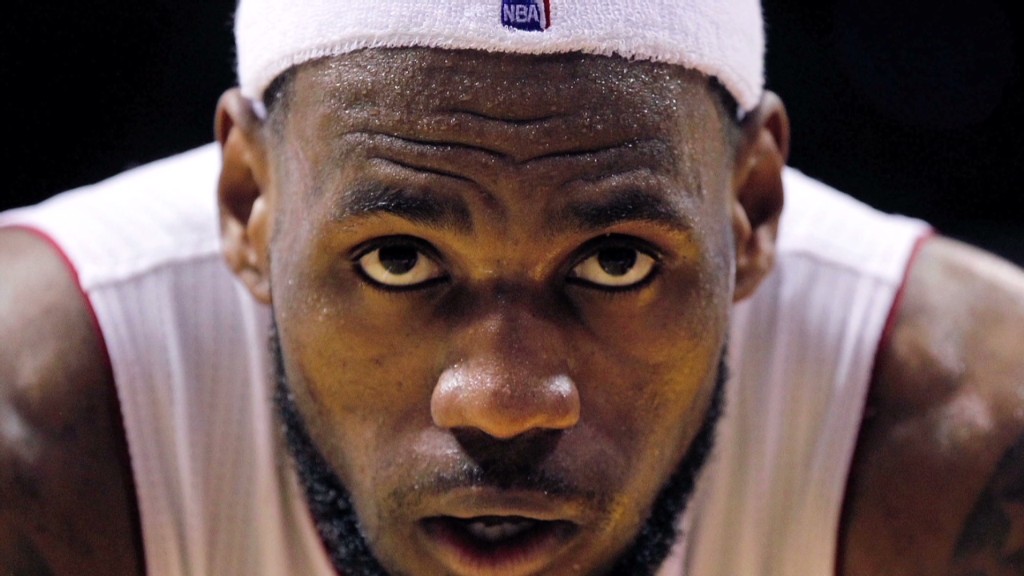 LeBron James' path to becoming a billionaire just got a little easier.
James signed a highly unusual lifetime contract with Nike (NKE) on Monday. The company first signed James when he was a teenager, before he had played a single NBA game.
The new deal, the terms of which were not disclosed, insures that he'll stay on Nike's payroll long after his last game. James' previous Nike deal was reported to be worth $20 million a year.
James' net worth is estimated to be $300 million, according to CelebrityNetWorth.com. But he's said publicly he hopes to hit the $1 billion mark -- a goal that so far only one athlete is believed to have achieved -- Michael Jordan.
There's no question that Nike locked LeBron into a lifetime deal at least in part to keep him away from competitor Under Armour (UA), which has been aggressively signing top athletes such as Cam Newton, Tom Brady, Steph Curry and Jordan Spieth. Last year, Nike gave Kevin Durant a reported $300 million over 10 years to keep him away from Under Armour. The new James deal undoubtedly tops that one.
Related: LeBron James gets lifetime Nike deal
For Nike, LeBron is clearly worth it -- he sells $350 million worth of basketball sneakers a year, more than any other active athlete. Most athletes' shoe sales fall sharply once they stop playing. But experts think that James, who's now 31, is one of those rare megastars who will keep selling shoes for Nike long after he leaves the court.
"I don't think we'll see Jordan-like numbers, but they can extend his commercial value well past his playing days," said Matt Powell, sneaker sale analyst with the NPD Group.
Related: Nike and Under Armour both score on Wall Street
James' list of sponsors includes Kia, McDonald's (MCD), Coca-Cola (KO), Samsung, Beats by Dre and Chinese Internet provider Tencent, among others. Forbes estimates his endorsements pay out $44 million a year, a figure that is sure to climb with the new Nike money.
And James still makes plenty of money on the court. Spotrac estimates he's earned $169.6 million playing basketball, with a career high salary of nearly $23 million for the current season. And he's going to get a big raise when he signs his next deal at the end of this season, since the salary cap is being raised.
Beyond sports, James may have a second career in entertainment. He got good reviews for his role in the movie Trainweck earlier this year. His entertainment company Springhill recently announced a deal with Warner Bros. to produce content for television, film and online. (Warner Bros. and CNN are both owned by Time Warner (TWX).)
Related: How Nike became the king of endorsements
James is also an investor. Back in 2007, the then 22-year old James befriended Berkshire Hathaway (BRKA) CEO Warren Buffett, who mentored the athlete. James set up a firm, LRMR Marketing, to handle his investments in start-ups, real estate and other companies.
He's already made a reported $30 million profit on an early investment in Beats by Dre, which Apple (AAPL) bought for $3 billion last year. He's also a minority owner of the British soccer league's Liverpool Football Club.