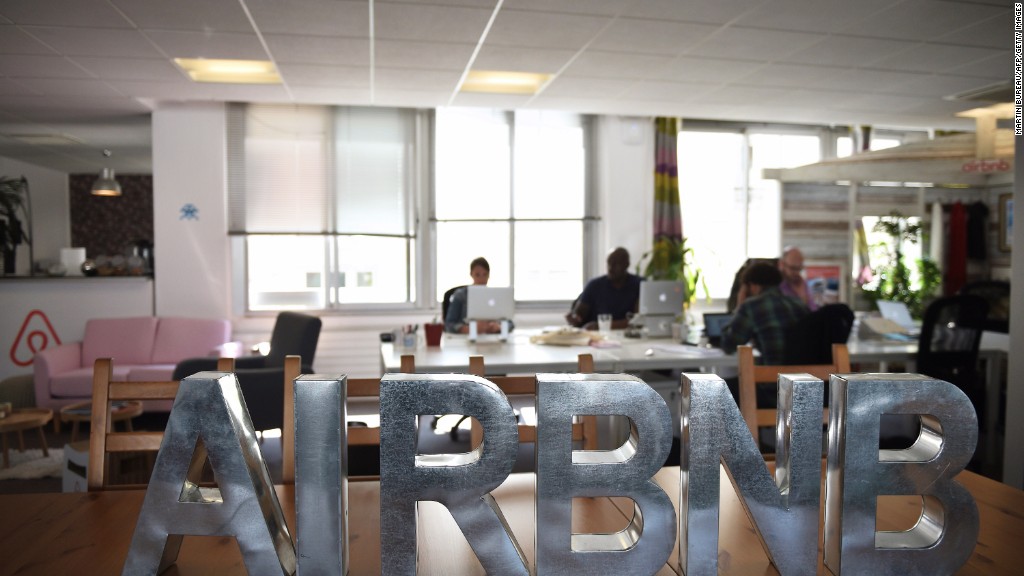 No employer is perfect. But some companies come much closer than others, at least in the eyes of the staff.
Using anonymous feedback provided by those who completed reviews of their employers, jobs site Glassdoor compiled a list of the top 50 best places to work.
Companies that made the list typically valued their employees, had a unique culture that aligned with the company's mission, offered clear direction, provided great perks and benefits and hired smart people.
The No. 1 best place among large employers? Airbnb, the peer-to-peer accommodations site.
"Amazing people, vibrant workplace, and an unbeatable culture that is real ... . Also, pay, insurance, perks, food, parties, and growth opportunities are top notch," reported one employee who worked in Airbnb's San Francisco offices.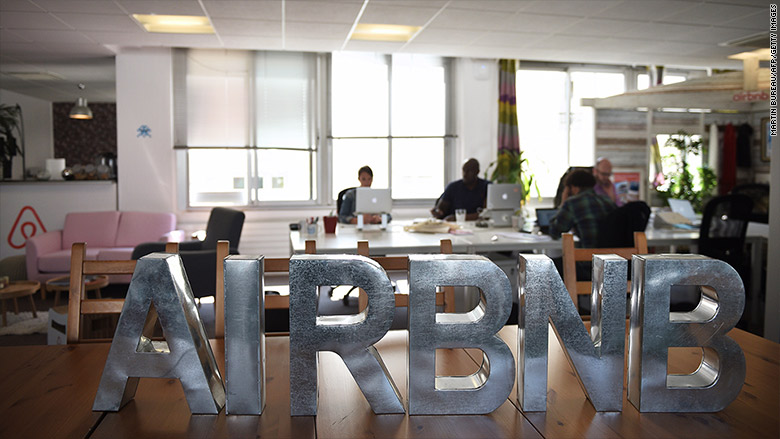 Global consulting firm Bain & Co. came in second. It got the highest marks of any large company for career opportunities, compensation and benefits, culture and values, and senior leadership. But it missed out on the No. 1 spot overall in part because it ranked much lower than other companies in employees' assessment of work-life balance.
Coming in third was Guidewire, a software maker for property and casualty insurers. It got more props than any other company for excellent work-life balance.
"[T]he trust put in employees means the flexibility on work hours is enormous. This is probably the number one reason why we are able to retain the top talent that we have," said a staff engineer in the company's Foster City, California, office.
Related:
Rounding out the top 5 best places to work were the online marketer Hubspot and that little-known social media outfit Facebook. Just below them are professional networking site LinkedIn, the Boston Consulting Group and Google.
Among smaller companies -- those with fewer than 1,000 employees -- the digital marketing software and services provider Madwire took the top spot.
"Everyone ... is highly motivated, driven and passionate about what they are doing. It doesn't matter what position you have ... everyone comes in with a go-getter attitude and brings their A-game," said a senior designer in the company's Loveland, Colorado, Office.
The San Francisco-based health care provider Grand Rounds came in second. One staff physician said the company is "taking health care to a whole new level ... . I have never experienced such a positive, collaborative and brilliant environment."
Others in the top 5 were cybersecurity provider Cloudlock, educational software maker Instructure and mobile app development company WillowTree.
Here's the full list of Glassdoor's top 50 large U.S. companies:
1. Airbnb
2. Bain & Company
3. Guidewire
4. Hubspot
5. Facebook
6. LinkedIn
7. Boston Consulting Group
8. Google
9. Nestle Purina PetCare
10. Zillow
11. Eastman Chemical
12. World Wide Technology
13. In-N-Out Burger
14. MINDBODY
15. Power Home Remodeling Group
16. Expedia
17. H-E-B
18. Riot Games
19. Adobe
20. Memorial Sloan Kettering
21. Delta Air Lines
22. The Church of Jesus Christ of Latter Day Saints
23. Protiviti
24. QuikTrip
25. Apple
26. Twitter
27. Vivint Solar
28. Paycom
29. Wegmans Food Markets
30. Slalom Consulting
31. Akamai
32. Salesforce
33. F5 Networks
34. Genentech
35. Workday
36. Turner Construction
37. Red Hat
38. Gensler
39. Chevron
40. Costco Wholesale
41. GE Aviation
42. Southwest Airlines
43. Stryker
44. Gartner
45. REI
46. Red Bull
47. NIKE
48. Total Quality Logistics
49. Concur
50. Solar City
Money Essentials: How to save $1,000 without really trying