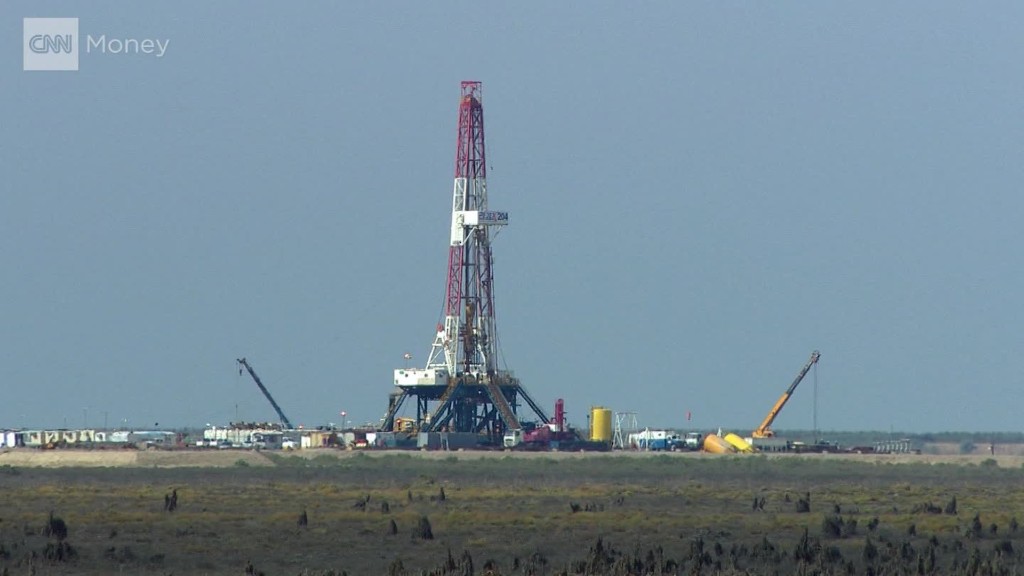 Oil is getting close to crumbling below levels not seen since the financial crisis.
Prices slid to $34.53 a barrel on Monday morning -- the cheapest level since February 2009. The drop was fueled by concerns about a surge in Iranian oil production as soon as next month. The country is awaiting sanctions to be lifted early next year.
It's the latest blow for oil, which has lost an incredible 14% of its value this month alone. If it keeps falling, oil will take out the crisis low of $32.40 a barrel that was set in December 2008 and fall to the levels unseen since April 2004.
Related: 40-year U.S. oil export ban may soon be lifted
Rather than global economic depression, prices today are being slammed by a massive glut of oil. The oversupply issue is only going to be worsened by Iran, which is gearing up for its highly-anticipated return to global oil markets after years of sanctions had blocked it.
Iran has said it will boost its output by 500,000 barrels per day immediately after sanctions are lifted, possibly as early as next month.
New comments from Iran suggest the OPEC country is not willing to let the oil crash mess up those plans.
There is "absolutely no chance" Iran will delay its plan to boost oil shipments despite cheap oil, Amir Hosseein Zamaninia, Iran's deputy oil minister for international and commerce affairs, told Bloomberg.
Related: Copper, aluminum and steel collapse to crisis levels
Iran's return to the oil market may be giving OPEC leader Saudi Arabia another reason to keep pumping oil at an all-out pace. The Saudis, longtime rivals of Iran, realize stronger prices would help boost Iran's chances of an economic rebound.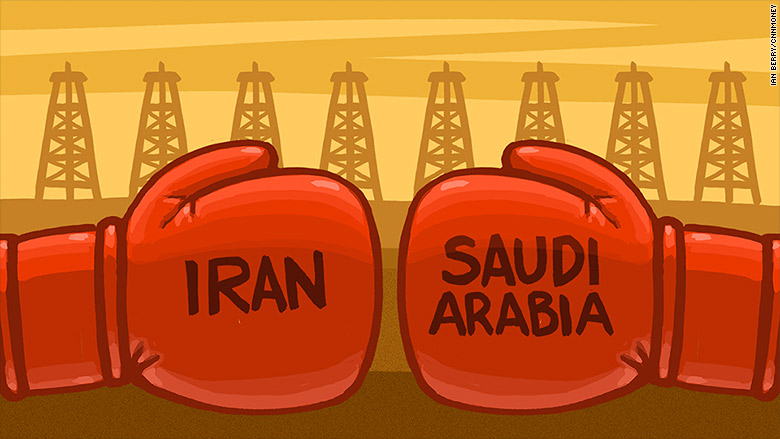 All of this explains why some are bracing for even lower prices. Russia's top finance official said the nation is planning for prices to sink to $30 a barrel in 2016, spelling more trouble for the major energy producer.
Cheap oil has sparked renewed concern on Wall Street about the health of the global economy and corporate profits. The oil crash has wiped out one-quarter of the value of the stocks in the S&P 500 energy sector. Individual stocks like Chesapeake Energy (CHK) and Southwestern Energy (SWN)have lost a stunning 80% of their value in 2015.
Related: OPEC is at war -- sending shockwaves around the world
After tumbling earlier in the day, oil prices rebounded on Monday and were recently trading at $36 a barrel.
"Things are always darkest before dawn. I wouldn't be surprised if we bounce strongly from here," said Matthew Smith, director of commodity research at ClipperData, which tracks global crude shipments.
For now, American consumers continue to benefit from cheap energy costs. The price of a gallon of gasoline is on the verge of tumbling below $2 a gallon for the first time since 2009.