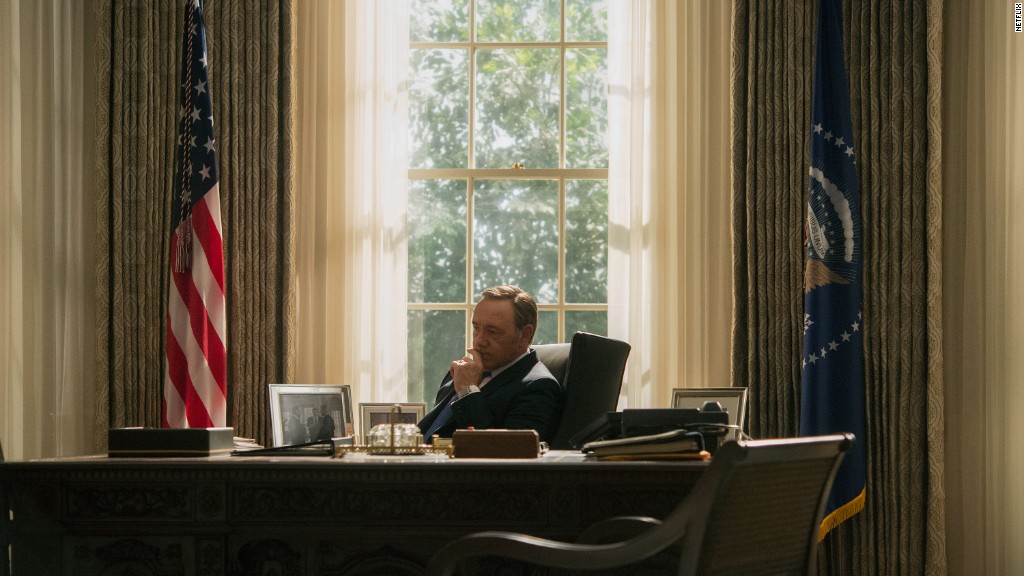 During a break in the Republican presidential debate what appeared to be an ad by a presidential candidate ended with the "House of Cards" President Frank Underwood intoning that he's "just getting started."
The ad ended with the date fans of the Netflix show have been waiting to hear -- March 4.
About the same time, the show tweeted out, "It's a new day in America" and "New Season. March 4." It was immediately retweeted thousands of times.
Earlier in the day, the show set up the moment with a tweet that said, "BREAKING NEWS: President Underwood will be making a special announcement during the #GOPDebate."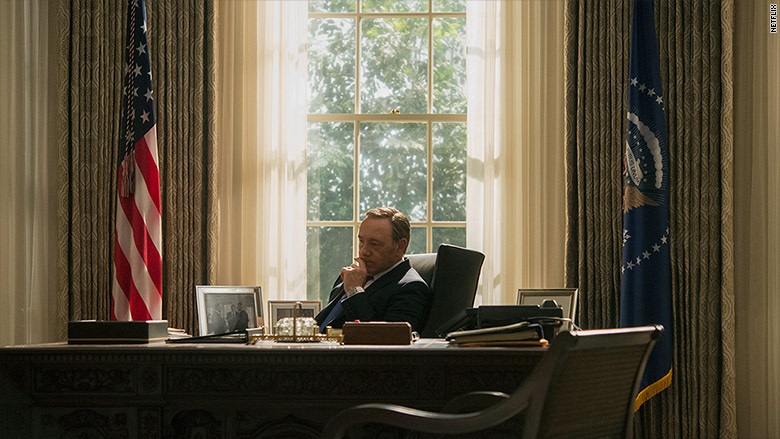 It's not the first time "House of Cards" has intersected with real-life politics. A trailer for the show's third season aired during this year's State of the Union address.
Related: Fourth season for 'House of Cards' confirmed
Sign up for the Reliable Sources newsletter — delivering the most important stories in the media world to your inbox every day.