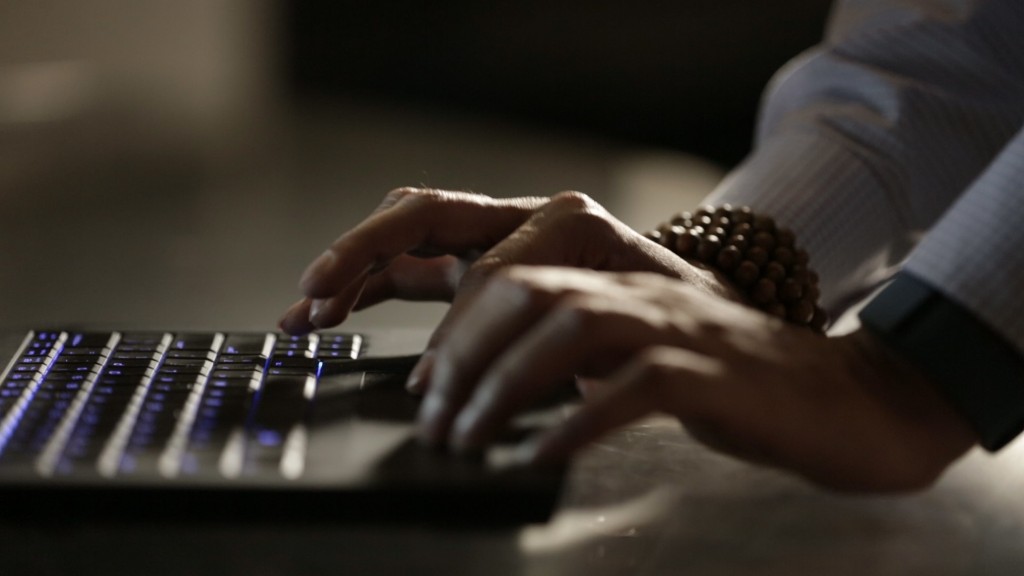 As President Obama vows to fight harder and smarter against ISIS, a new weapon is emerging to counter the terrorist organization: Big Data.
Beating ISIS will likely require more computer scientists like Zeeshan ul-hassan Usmani who lives in North Carolina.
Like many, Usmani watched news of the terrorist massacres in Paris and San Bernardino with horror. He wanted to do more than pray and condemn the violence.
Usmani runs the big data company PredictifyMe. He began to pour over data on ISIS recruits the way he normally analyzes data on consumers for major brands.
What could he learn from their online profiles? Who are these recruits -- and who is likely to be next?
Usmani estimates there are 71,000 people in the West (North America, Australia and Europe) who are "ready to radicalize."
Related: Obama: We are hitting ISIS harder
Portrait of a typical ISIS recruit from the West:
The ready to radicalize population is overwhelmingly young and male. Usmani calls them "Jillennials" -- jihadis who are Millennials.
Contrary to popular belief, recruits from Europe and the U.S. are far more likely to be educated and come from middle or upper class families.
Usmani shared his data exclusively with CNN. His findings are similar to recent research by the Brookings Institution on "The ISIS Twitter Census" and George Washington University's "ISIS in America" report.
But Usmani focused mainly on Europe. He spent weeks analyzing as much data as he could find. He went through tweets, Facebook posts and the cases of people accused of terrorism in Europe.
What Big Data tells us about recruits
The research of Usmani, GWU and Brookings puts together a fuller portrait of who recruits are. Here are the top findings:
In their 20s (GWU found the average age is 26)
Predominately male (GWU found 86% are male)
Usually middle or upper class (Usmani estimates 73% of recruits and likely radicals are middle class or wealthier).
More likely to be 2nd or 3rd generation immigrants (Usmani finding. It is likely because they don't feel "at home" in either culture).
They don't like selfies (In Europe, over half of Facebook users post selfies, but only 1% of potential recruits do, Usmani found).
Far more likely to use Android (nearly 70% have Android devices, according to Brookings)
More active on Twitter than average Twitter user (Brookings found 62% of ISIS supporters had tweeted within the past month versus just 13% of all Twitter users).
Want to go abroad. (GWU found that about half attempt to travel abroad if they live in West).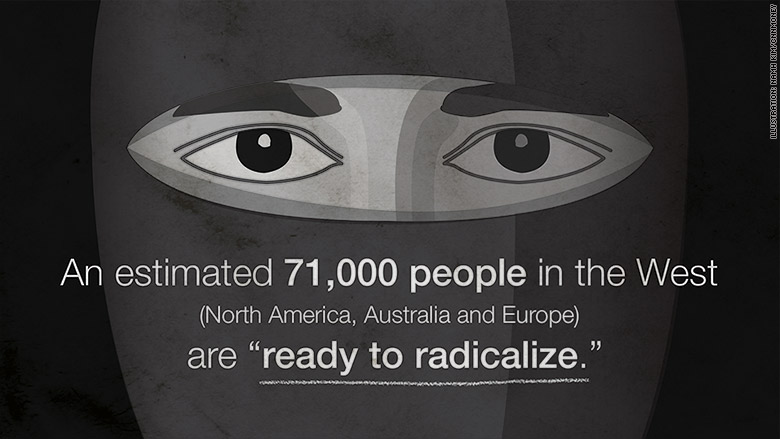 Related: Inequality caused rise of ISIS, Thomas Piketty says
France is the biggest hotbed of radicalization
France has by far and away the largest ready to radicalize population in Europe -- over 27,000, according to Usmani's analysis. The United Kingdom is second with just over 1,500.
Usmani looked at the characteristics of the Muslim population in each country -- their age, immigration status job prospects, type of Islam practiced in their home countries and how many are arrested.
He also looked at the prevalence of Islamaphobia. France has had 26 mosques vandalized since the Charlie Hebdo shooting, for example.
"France has the largest Muslim population and the largest Muslim prison population," notes Usmani, so it's not surprising that conditions may be more ripe there for radicalization. He has not run his calculation yet for North America.
Terrorists are often the guys who don't face racism personally, says Usmani. But they hear about it and become angry at what they perceive as slights on their community.
Related: Inside the $2 billion ISIS war machine
ISIS recruits don't share many personal photos online
Another surprising finding is that ISIS recruits typically don't come from the devout religious population.
"I always thought the people most likely to join a terrorist group were the people praying five times a day with a beard and being very pious and going to a radical mosque," says Usmani, who is Muslim and was born in Pakistan. He came to the U.S. to do his PhD at Florida Institute of Technology.
But what he found is that they are more likely to go from secular to radicalized. They are often educated online -- among the 5,000+ YouTube videos from supposed Muslim "scholars." Technology has enabled an explosion of content that is far from true Islam.
The big data fight against ISIS
Usmani hopes his research will help law enforcement and policymakers.
As he told The Brown Journal of World Affairs in 2014, "I am not psychic, and I do not have visions -- this is data science, this is what I know."
While Usmani primarily works with private companies on analyzing big data trends for them, he has also done assessments for the United Nations on how to prevent terrorist attacks against schools.
Big data is critical in the fight against ISIS. The San Bernardino shooters -- Syed Rizwan Farook and Tashfeen Malik, -- were living two lives.
Friends and family saw few signs the couple was planning such horrific violence. But the duo had very different identities online, especially Malik.