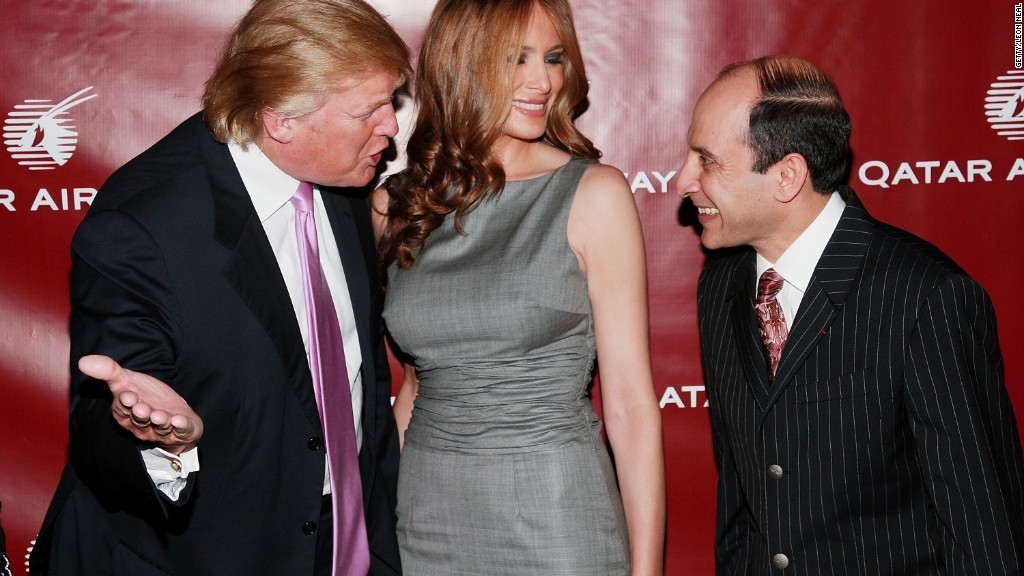 Donald Trump's bid to stop the Scottish government from building a wind farm near one of his golf courses has failed.
Five U.K. Supreme Court judges unanimously rejected the legal challenge from Trump on Wednesday, ruling the 11-turbine wind farm could go ahead. This is the final British court ruling on the issue.
The Trump Organization responded in a statement from executive George Sorial, who said the outcome "demonstrates the foolish, small minded and parochial mentality which dominates the current Scottish Government's dangerous experiment with wind energy."
Trump has been fighting for years to stop the construction of the off-shore wind farm, arguing that it would "completely destroy the bucolic [region] and cast a terrible shadow upon the future of tourism for the area."
Trump has two golf resorts in Scotland -- the Trump International Golf Links outside Aberdeen, Scotland, and Turnberry, which is one of Scotland's most famous courses.
Scottish politician Alex Salmond told CNN his government has been fighting with Trump in the courts for a long time, calling the bombastic real estate mogul: "once, twice, three times a loser."
Salmond said Scotland had originally welcomed Trump's golf business plans, but found that they did not deliver promised economic benefits to the region.
In response, a spokesperson for the Trump Organization described Salmond "a has-been and totally irrelevant."
Tracking Trump's run for president
Trump has been offending large groups of people left, right and center, since announcing he would run for president of the United States.
Last week he issued a press release calling on the U.S. to bar all Muslims from entering the country.
The press release said: "Donald J. Trump is calling for a total and complete shutdown of Muslims entering the United States until our country's representatives can figure out what is going on."
Speaking in Parliament on Wednesday, British Prime Minister David Cameron described Trump's plan as "divisive, stupid and wrong."
"If he came to visit our country I think he would unite us all against him," Cameron said.