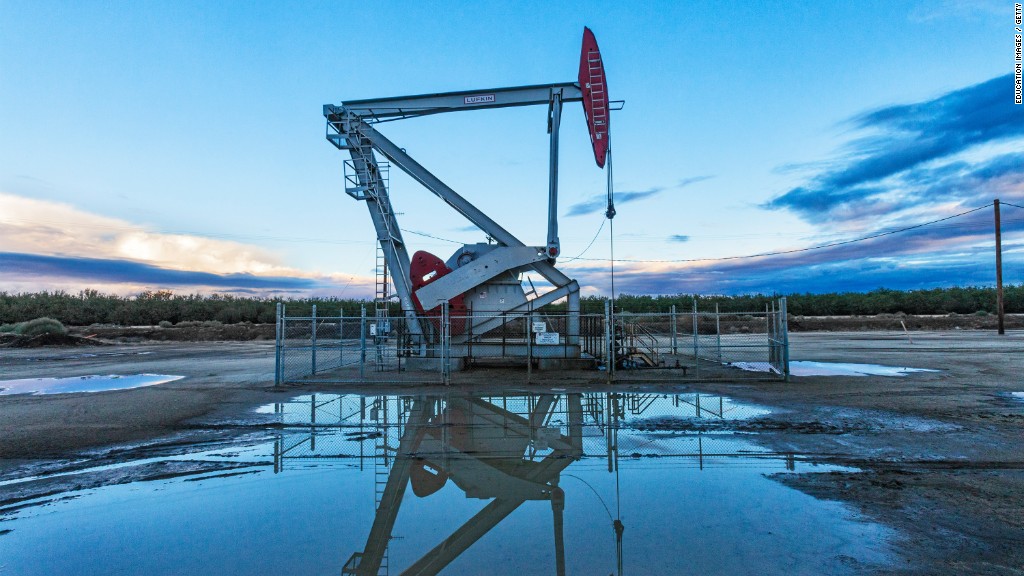 American drivers have about $540 more in their pockets this year thanks to low gas prices.
That savings comes as gas prices averaged about $2.40 a gallon in 2015, down from an average of $3.34 a gallon last year, according to the Oil Price Information Service, which tracks prices for AAA. Gas is currently $2.01 a gallon -- its lowest price in nearly seven years.
And since most U.S. households have two drivers, many are saving twice as much -- about $1,100.
The average driver buys about 11 gallons of gas a week, which means they'll spend $1,400 at the pump this year, down from $1,950 in 2014. The most expensive year for drivers was 2012, when they shelled out $2,100.
Related: What's gas cost in your state?
The overall economic impact is big, giving consumers about $130 billion more to spend.
And consumers are spending about 80% of their gas savings, according to JPMorgan Chase (JPM). Most of drivers are eating out more thanks to the savings.
Lower gas prices are also credited with helping Americans buy a record number of new cars and trucks this year, with a bigger emphasis on SUVs and pickups.
Low fuel prices are also forecast to prompt record travel, with Americans flying and driving a record number of miles in 2015.
Related: Warmer and cheaper winter ahead for most Americans
Gas prices have declined thanks to a worldwide glut of oil, caused by record U.S. oil production and strong output from OPEC. The glut has pushed oil prices to a seven-year low, and the oversupply is likely to continue throughout 2016, the International Energy Agency said Friday.
And experts believe gas will slightly lower next year.