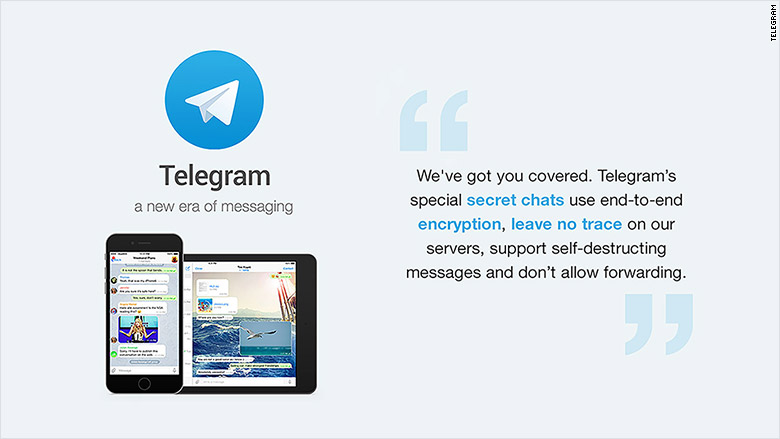 The WhatsApp shutdown ruling in Brazil was reversed -- but not before millions fled to another app, Telegram.
Telegram is a Berlin-based competitor to WhatsApp, promising to be "faster and more secure." WhatsApp is the messaging app acquired by Facebook in 2014 for $19 billion.
Telegram said it added more than 1.5 million users from Brazil on Wednesday. The surge of new users came after a judge called on cell phone operators to block WhatsApp for 48 hours, effective Thursday and Friday. On Thursday, it added 5.7 million more users.
WhatsApp had "failed to cooperate in a criminal investigation," the judge ruled. The temporary suspension was "a penalty for not complying." Details of the investigation were not available.
But a more senior judge said on Thursday morning that WhatsApp should not be blocked. He wrote that it didn't seem reasonable that "millions of users are affected due to company's inability to provide information to court."
WhatsApp has 900 million active users. By comparison, Telegram had 62 million users back in May. Telegram launched in 2013 by two brothers, Nikolai and Pavel Durov, as an alternative to mainstream social messaging services.
Telegram tweeted on Wednesday "all hands on deck to accommodate the crazy load" of users joining its service.
One user tweeted to Telegram that this will "make more users love your app. I do prefer telegram and now, others too."
"Telegram is way better than WhatsApp as Brazilians will soon experience, and it works from a desktop," tweeted another user.
Others were more fickle users. One tweeted: "dont worry! As soon as whatsapp comes back I am going to delete ur app."
For its part, Telegram said that it preferred "natural growth to such spikes."
Investigators of the recent Paris attacks told CNN that the terrorists used encrypted apps, including WhatsApp and Telegram to hide plotting for the attacks.