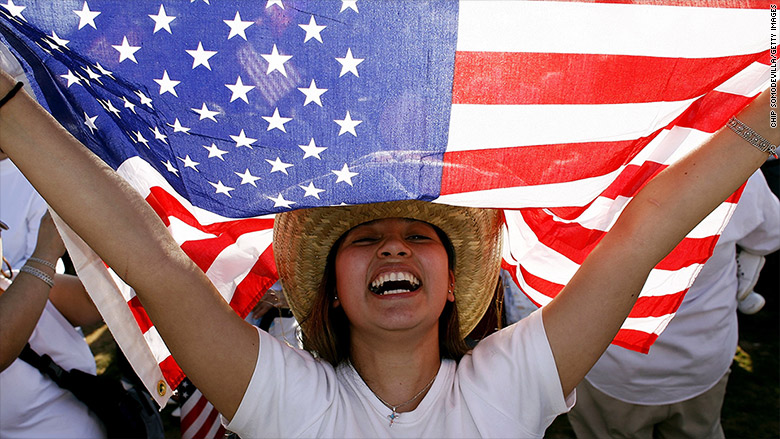 The fight over immigration in Washington is getting increasingly ugly. But in many U.S. cities, a much different scenario is playing out: Immigrants are being welcomed with open arms.
"Rather than playing to fears or rejecting newcomers, many municipal leaders are coming up with new data-driven strategies to better welcome and integrate immigrants and refugees," wrote researchers at University of Southern California in a study released in collaboration with The Americas Society Tuesday.
The study found that several of America's cities are seeking ways to better integrate new immigrants in an effort to either revitalize their economy (i.e; St. Louis, Baltimore), defuse tensions between newcomers and longer term residents (Atlanta, Nashville) or speed up the process in which immigrants integrate with their communities by learning English, gaining employment and buying homes (San Francisco, New York, Los Angeles).
Baltimore, for example, became a "sanctuary city" in 2014, meaning neither the police nor any city agency can ask anyone for proof of their immigration status.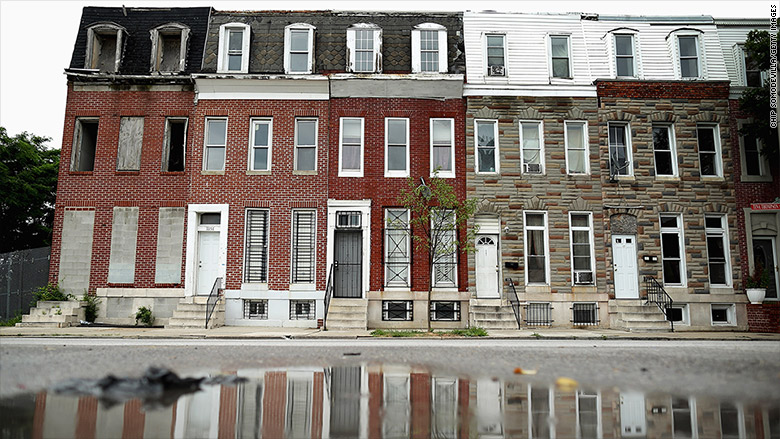 In an effort to attract immigrants, the city offers several opportunities for them to more quickly assimilate and establish themselves financially.
The mayor's office partners with local nonprofits and companies to provide translation, interpretation and document preparation services. They also provide job training and financial incentives to employers that help employees buy homes. And for entrepreneurial immigrants, the mayor's office partners with local organizations to offer business loans of between $5,000 and $50,000, said Ruben Chandrasekar, executive director for the International Rescue Committee, a nonprofit that resettles about 1,100 refugees and asylum seekers in Baltimore each year.
"We have a city built for 900,000 inhabitants," Chandrasekar said. "As manufacturing jobs left to cheaper places, crime increased, the recent recession raged and Baltimore's population was whittled down to about 600,000."
According to the latest Census data, almost 10,000 new immigrants have arrived in Baltimore between 2010 and 2014.
The influx of immigrants is helping formerly blighted neighborhoods come back to life.
Eastern Avenue, located near the touristy Inner Harbor and Fells Point neighborhoods, has become the city's center of Latino culture, for example. Mom-and-pop shops, restaurants, groceries, bakeries and newly refurbished row houses now dot the avenue.
"When you're living on a block where there are five abandoned homes and an immigrant moves into one of them, that's a good thing," said Chandrasekar.
St. Louis is taking similar steps. While St. Louis isn't a sanctuary city, mayor Francis Slay has pledged that the city's immigrant growth rate will be the fastest in America by 2020.
He set the goal a year after a 2012 economic impact report by the Kemper Foundation found that the city desperately needs to attract new residents to reverse population and economic declines.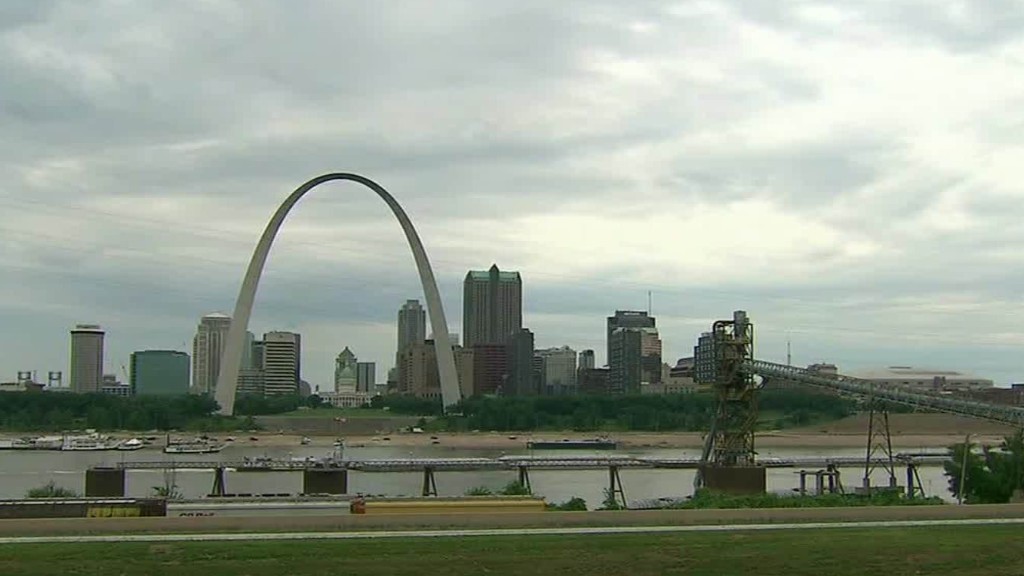 In collaboration with the mayor's office, as well as the area's Small Business Administration, economic development offices and Chambers of Commerce, two organizations are currently working to help attract immigrants to the region.
The International Institute of St. Louis is one of them. It offers English and citizenship classes, as well as training in nursing and mental health services. It also helps new arrivals find entry level jobs and offers business loans of up to $35,000 to immigrant entrepreneurs. (As a result of the organization's efforts, it's president and CEO, Anna Croslin, was named a White House Champion of Change during World Refugee Day.)
The other group helping immigrants in St. Louis, the Mosaic Project, links skilled immigrant workers who have a visa and a strong grasp of English with local professionals, schools and companies in their field.
The efforts in St. Louis are still new so it's still too early to measure the overall impact, said Elizabeth Cohen, executive director of the St. Louis Mosaic Project. But the narrative in the region is changing, she says, with partners in government, universities and businesses all in agreement that welcoming immigrants will benefit St. Louis.
Slay, the city's mayor, is the grandson of Lebanese immigrants and is steadfast in his commitment to attract immigrants. So far, St. Louis has welcomed everyone from unaccompanied Latin American minors to Bosnian refugees. Most recently, Syrian refugees have found a new home in the city.
"We must recommit ourselves to our most basic human values: welcoming those in need and being kind to our neighbors," said Slay on his website. "The City of St. Louis will continue to welcome Syrian refugees. Whether they are Christian, Muslim, or any other faith, they are our neighbors and they need our help."