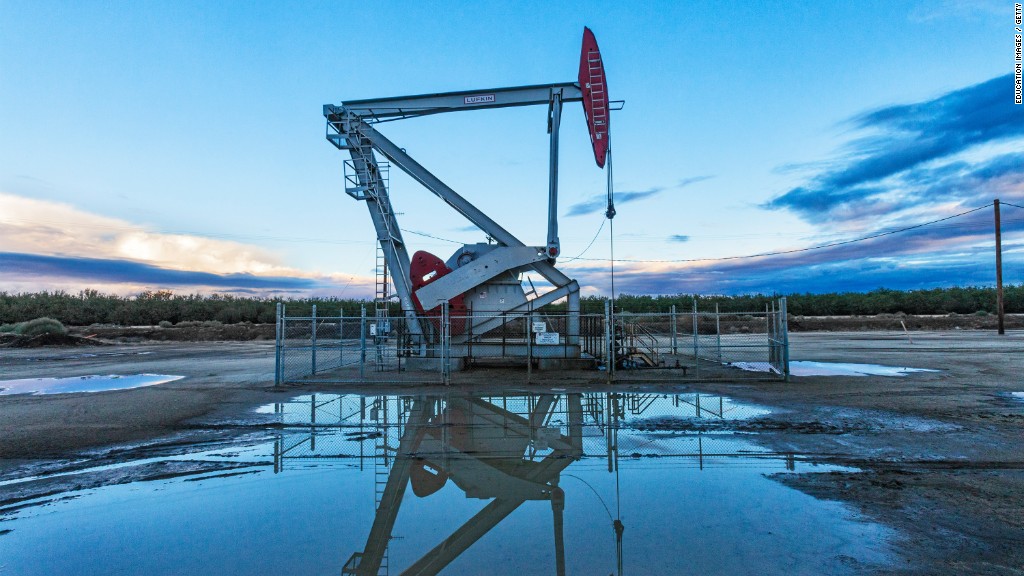 "With this sale, we no longer have operations in Russia."
ConocoPhillips (COP) confirmed Tuesday that it sold its 50% stake in a joint venture, known as Polar Lights, that produced 4 million barrels a day in northwestern Russia.
It launched the project in 1992 with state-owned Russian energy giant Rosneft.
Conoco said it sold its Polar Lights stake to a firm called Trisonnery Asset Limited. The terms were not disclosed.
The sale was first reported by the Financial Times.
Western oil firms rushed into Russia after the fall of Communism with big plans for exploring and exporting vast quantities of oil and natural gas.
Related: Russia is bracing for $30 oil in 2016
Russia remains the world's second largest oil producer and second largest oil exporter, according to the International Energy Agency.
But some energy majors have now left, or dramatically scaled back. Energy assets have effectively been moved back under state control or put in control of people with close ties to the Kremlin.
The collapse of the ruble has made these investments more financially risky. Western sanctions imposed on Russia over Ukraine have also soured energy deals.
Add to that, the dramatic fall in oil prices has forced many oil giants, including ConocoPhillips, to cut back on investments and jobs this year.
In 2005, Houston-based ConocoPhillips forged a strategic alliance with Lukoil, at one point owning nearly 20% of the Russian oil giant. It completely divested its share in Lukoil in 2012.
Now that is has sold its Polar Lights stake, ConocoPhillips has left a country it first entered 23 years ago.