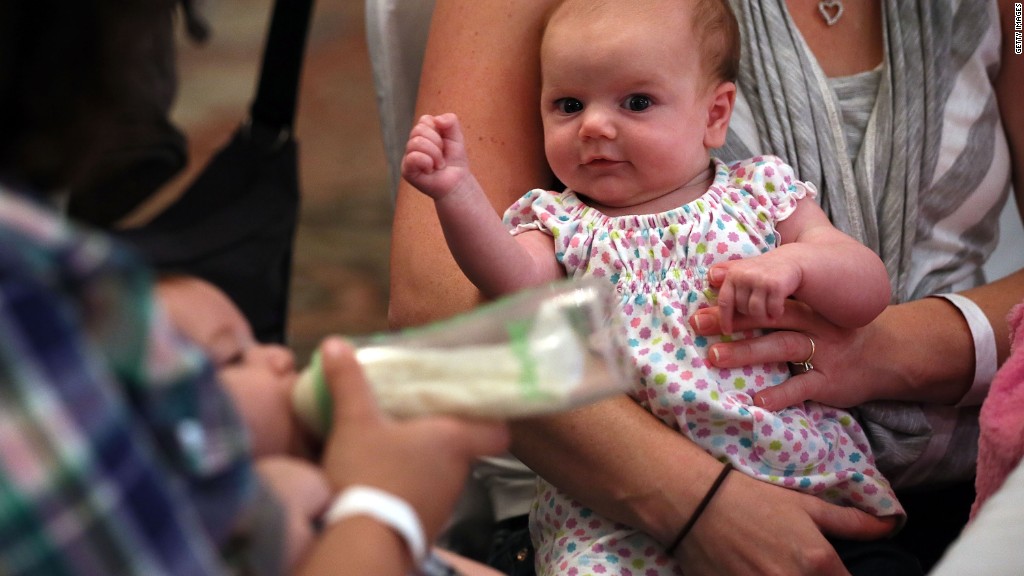 New York City's 20,000 non-union employees will soon get six weeks of paid parental leave, making the Big Apple the latest municipality to expand benefits offered to new parents.
"Too many new parents face an impossible choice: taking care of their child or getting their paycheck," Mayor Bill de Blasio said Tuesday. "New York City is leading by example, putting us at the forefront of paid parental leave policies around the country."
The six weeks of leave will include 100% of the employee's salary, and can be combined with existing leave -- such as sick days and vacation time, to reach a maximum of 12 weeks. The policy will cover maternity, paternity, adoption and foster care leave, and will be paid for by redirecting existing city funds.
The city said it is prepared to open negotiations with unions immediately in order to extend the benefit to all city employees.
The move comes a few weeks after the Portland, Oregon City Council voted to give city employees six weeks of paid parental leave. That policy will begin in January.
San Francisco and Cincinnati have also recently expanded parental leave for city workers. Seattle and Washington, D.C., are considering proposals.
New York City's new parental leave policy is set to go into affect Jan. 1.