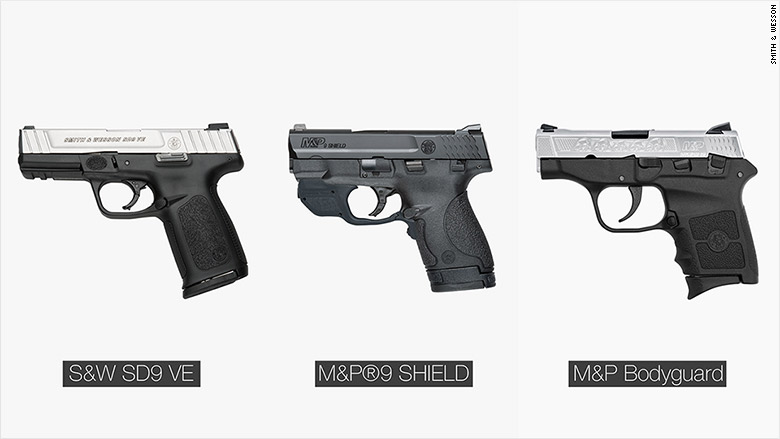 Virginia's Attorney General said that concealed carry gun permits from 25 states are no longer valid in Virginia.
Virginia AG Mark Herring revoked concealed carry permit recognition from the other states, "because their laws are not sufficient to prevent someone who is disqualified under Virginia law from receiving a concealed handgun permit."
Among those who aren't permitted to carry concealed weapons in Virginia are convicted felons, people with court-ordered treatment for mental health or substance abuse, people with restraining orders or protective orders, people convicted of or charged with stalking, and anyone convicted of or charged with assault or sexual battery.
"Strong, consistent enforcement of Virginia's laws and safety standards can prevent disqualified people who may be dangerous or irresponsible from utilizing a concealed handgun permits," said Herring, in a press release.
The new rule goes into effect Feb. 1, 2016. Five states still meet Virginia's qualifications for concealed carry permits, including Texas, Oklahoma, Michigan, Utah and West Virginia.
The change in Virginia's law will impact other states, since some require mutual recognition of state permits. As a result, Virginians with concealed carry permits will not be permitted to use them in Florida, Louisiana, North Dakota, South Carolina, Pennsylvania and Wyoming.
But Virginia permit holders won't experience any change within their own state.
"The 420,000 concealed handgun permits that Virginia has issued are still valid and nothing has changed about the permitting process or who is/isn't qualified," spokesman Michael Kelly said in an email to CNNMoney.
Concealed carry permits have grown in popularity, fueled by fear about mass shootings and the desire for self-defense. Those sentiments have also driven a huge spike in handgun sales, particularly for women. This year is on track to set a record for FBI background checks, which are a proxy for overall gun sales.
Related: Handguns, not AR-15s, are driving the gun market
The National Rifle Association blasted Virginia's new law.
"This decision is both dangerous and shameful," said Chris Cox, executive director of the NRA political arm, the Institute for Legislative Action. He also said that "permit holders are among the safest groups of citizens."
"At a time when people are scared and desperately need the ability to defend themselves, Herring has chosen the path of making self-defense harder," said Cox.
But the gun control group Everytown for Gun Safety praised the move.
"When states recognize carry permits from other states with weaker laws they put themselves at the mercy of those weaker laws," said Everytown activist Andy Parker of Virginia.
His daughter Alison Parker and her colleague Adam Ward were the Roanoke-area television journalists who were gunned down on live television in August by a disgruntled former colleague armed with a Glock. A third victim was wounded in the attack and the gunman later killed himself.
After the shooting, Gov. Terry McAuliffe complained that there are "too many guns in the hands of people that shouldn't have guns"
He has called for universal background checks to eliminate the so-called gun show loophole, which allows people in some states to buy guns at gun shows without undergoing federal or state background checks.