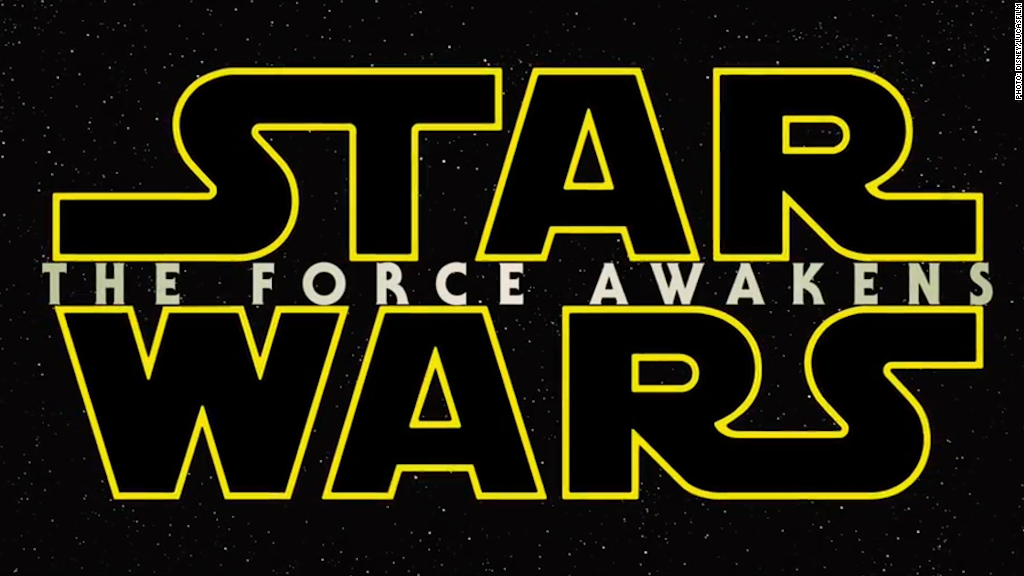 "Star Wars: The Force Awakens" has made $1 billion at a light speed pace.
Disney (DIS) said Sunday that its blockbuster broke the $1 billion mark around the world faster than any other film in history.
The sci-fi adventure movie reached the milestone 12 days after its global release. That is one day earlier than the previous record holder -- Universal's "Jurassic World," which was released earlier this year.
The seventh film in the "Star Wars" saga has made $544.5 million in the U.S.
After only 10 days, it is the fifth biggest film in U.S. box office history.
"The Force Awakens" made $1 billion in half the time it took another Disney hit franchise, Marvel's "Avengers: Age of Ultron," to do so this summer.
The film also just had the best Christmas day at the box office, and it captured the biggest second weekend, raking in $153.5 million.
"The Force Awakens" has also won accolades with fans and critics. It holds a 94% score on review site RottenTomatoes.com and has even garnered some Oscar buzz.
The world domination of "The Force Awakens" is far from over, however.
The film has yet to open in China, the second biggest film market in the world. It will open there on January 9.